Minor Ballade

– Don Friedman

An entrancing ballad with an unusual form. Our lead sheets come directly from Don's own manuscript. Transcription of Don Friedman playing the melody on piano also available.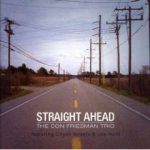 All selected items will be available for download after purchase.
Recording:

Don Friedman - Straight Ahead

Recorded on:

July 26, 2007

Label:

No Coast Jazz Records (NCJR 01)

Concert Key:

C minor

Vocal Range:

, to

Style:

Ballad
Piano - Don Friedman
Bass - Chuck Israels
Drums - Joe Hunt
As you can hear from our audio excerpt, this beautiful Don Friedman ballad starts in C minor, but ends the seven-measure A section in C major. The B section repeats the A section melody, but starting up a half step in C-sharp minor. The eight-measure bridge melody (letter C) changes key to C major, and then it goes back to C sharp minor for a slightly different seven-measure B section (letter D).

The lead sheets come from Don's manuscript.

This composition was first recorded by Don Friedman in 1989, on a session for Limetree with the Klaus Flenter Quartet in Holland, where it was simply titled
Minor Ballad.
Click
here
to see more from the "Straight Ahead" album.
Minor Ballade
is the last version of a song Don recorded with three different titles. Check out the earliest one,
Ballade In C# Minor
from 1963, as well as
Pas De Duo
first recorded in 1987.
Melody Transcription: This is a ballad with an essentially simple melody, rhythmically, as notated in the lead sheet. Interpretation is left up to the performer. Don Friedman's own interpretation in wonderful, so we're making a transcription of the way he played the melody on the "Straight Ahead" album to help you get insights into this great artist.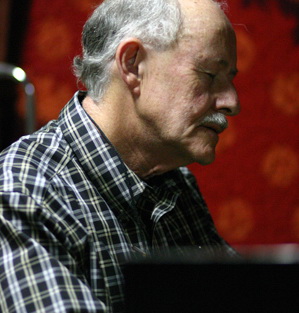 May 4, 1935 – June 30, 2016
Don Friedman was only four years old, living in San Francisco, when he started playing his parents' piano. A year later, he started lessons with a private teacher. His love for jazz music was born when he moved to L.A. and heard the likes of Les Brown and Lee Konitz for the first time. Read more...