Modes Pivoting

– Don Friedman

This song combines modal and tonal harmonies, with a simple melody in the classic lyrical Don Friedman style. A melody transcription is available for both the in and out heads. 45 years after recording this song on this album, Don reworked it into a quite different version titled Pivoting Modes.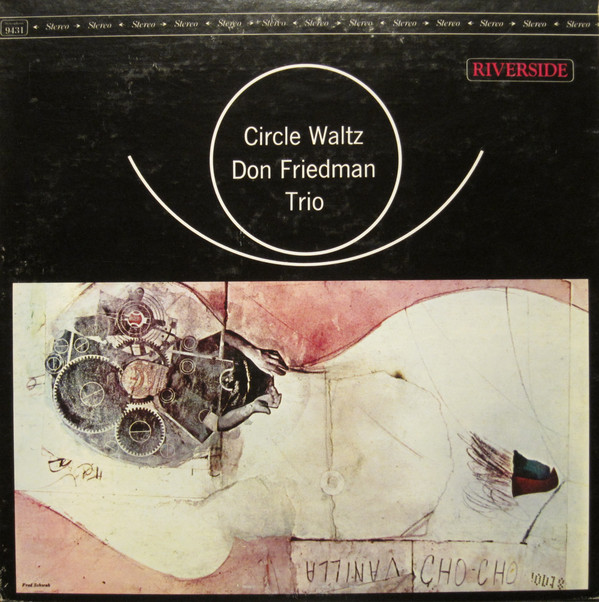 All selected items will be available for download after purchase.
Recording:

Don Friedman - Circle Waltz

Recorded on:

May 14, 1962

Label:

Riverside (RLP 431)

Concert Key:

E minor

Vocal Range:

, to

Style:

Swing (medium up)
Piano - Don Friedman
Bass - Chuck Israels
Drums - Pete La Roca
This song explores closely related modes, broken up by sections of more tonal harmony. The melody develops a simple, ascending four-note theme, first played four times with a couple of different rhythms over eight measures of Em7. The same melody is then repeated, with some variation, a fifth higher for four measures of Bm7. This leads to a bridge with a descending melody in whole and dotted half notes, with descending changes starting with a II-V7 to G major followed by descending II-V7s back to Em7 and finishing on Fmaj7(♯11).

The C section starts like A, on Em7. In the fifth measure the mode switches to E Lydian - Emaj7(♯11)—for four measures that develop the same melody into phrases with a wider range. The ninth measure of this section introduces rhythmic figures over two chromatically descending II-V7s, finishing on two measures of Emaj7 for a 14-measure C section.

The E minor and B minor modes are not fixed as Aeolian or Dorian. Don plays both at different points in his solo. B Aeolian and E Dorian are modes of the same scale, so a soloist can "pivot" between them using the same notes on different chords.

On this recording, the drums play time on most of the head, but the bass plays freely on the A and C sections - on our lead sheets we call it "broken time." The bass walks on the bridge until two hits in the seventh measure. There is an intro, a variation of the last six measures of the head with the two minor chords (Gm7 and F♯m7) held for two measures each instead of being part of II-V7s. The ending vamps and fades out on measures 9 through 12 of the C section. Our lead sheet shows an alternate ending, holding out Emaj7 as the second hit on the 12th measure of this section.

We have a Melody Transcription of Don's performance on the in and out melodies: see the Piano Corner tab for details.
"
Circle Waltz
" was Don's second album as a leader for Riverside. Bassist Chuck Israels also played on Don's previous album, "A Day In The City," recorded the year before. The lineup from "A Day In The City," with Joe Hunt on drums, reunited for Don's 2007 album "
Straight Ahead
", which features a reworking of this song titled
Pivoting Modes
. Don and Pete La Roca played together on
Booker Little's
classic final album, "Booker Little And Friend," in 1961.
Our Melody Transcription shows the top line of Don's voicings for both the in and out heads; Don plays the melody chordally almost throughout. His out head is a bit different from the in head; he repeats the rhythm of the first two measures through most of the A and C sections, even on the E Lydian part of the C section. This transcription shows the intro, but not Don's solo on the ending vamp and fade.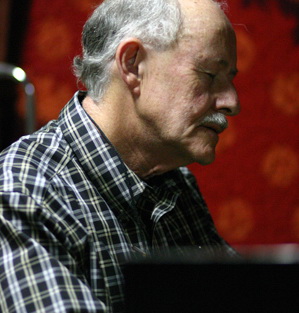 May 4, 1935 – June 30, 2016
Don Friedman was only four years old, living in San Francisco, when he started playing his parents' piano. A year later, he started lessons with a private teacher. His love for jazz music was born when he moved to L.A. and heard the likes of Les Brown and Lee Konitz for the first time. Read more...