Jimmy Raney
August 20, 1927 – May 9, 1995
| | |
| --- | --- |
| Instrument | guitar |
| Birthplace | Louisville, Kentucky |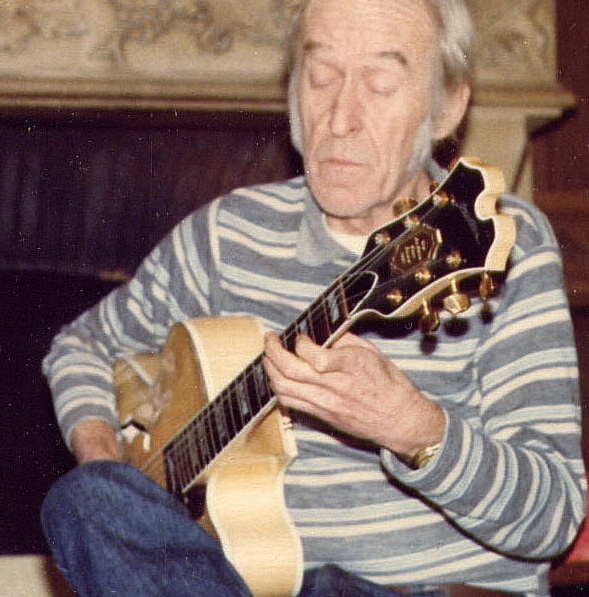 Jimmy Raney was one of the most fluent and deft bebop players of all time, having assimilated the language of musicians such as Charlie Parker, Bud Powell, and Dizzy Gillespie in such a thorough manner that pianist Barry Harris, one of the world's foremost bebop masters, once remarked that "Man this cat (Jimmy Raney) plays like Yard (Charlie Parker)!"'
First influenced by Charlie Christian's playing on songs such as Solo Flight, Raney soon began to immerse himself in the language of bebop, quickly landing gigs with musicians such as Woody Herman, Stan Getz, Red Norvo, Buddy DeFranco, and Al Haig.
Later, in the '60s, Raney left the New York scene to return to Louisville before finding resurgent success from the '70s onwards, recording frequently for labels such as Xanadu and SteepleChase with other master straight-ahead musicians, and forming notable associations with guitarists such as Atilla Zoller and Doug Raney (his son).
Jimmy's surviving son, Jon Raney who is also a jazz pianist, maintains a website dedicated to the Raney family (Jimmy, Doug and Jon) called The Raney Legacy (www.jonraney.com). The site features content that generally cannot be found anywhere else and includes a blog, firsthand biographical information, interviews, transcriptions, anecdotes, pictures, a YouTube channel and recordings.