Charlie Christian
July 29, 1916 – March 2, 1942
| | |
| --- | --- |
| Instrument | guitar |
| Birthplace | Bonham, Texas |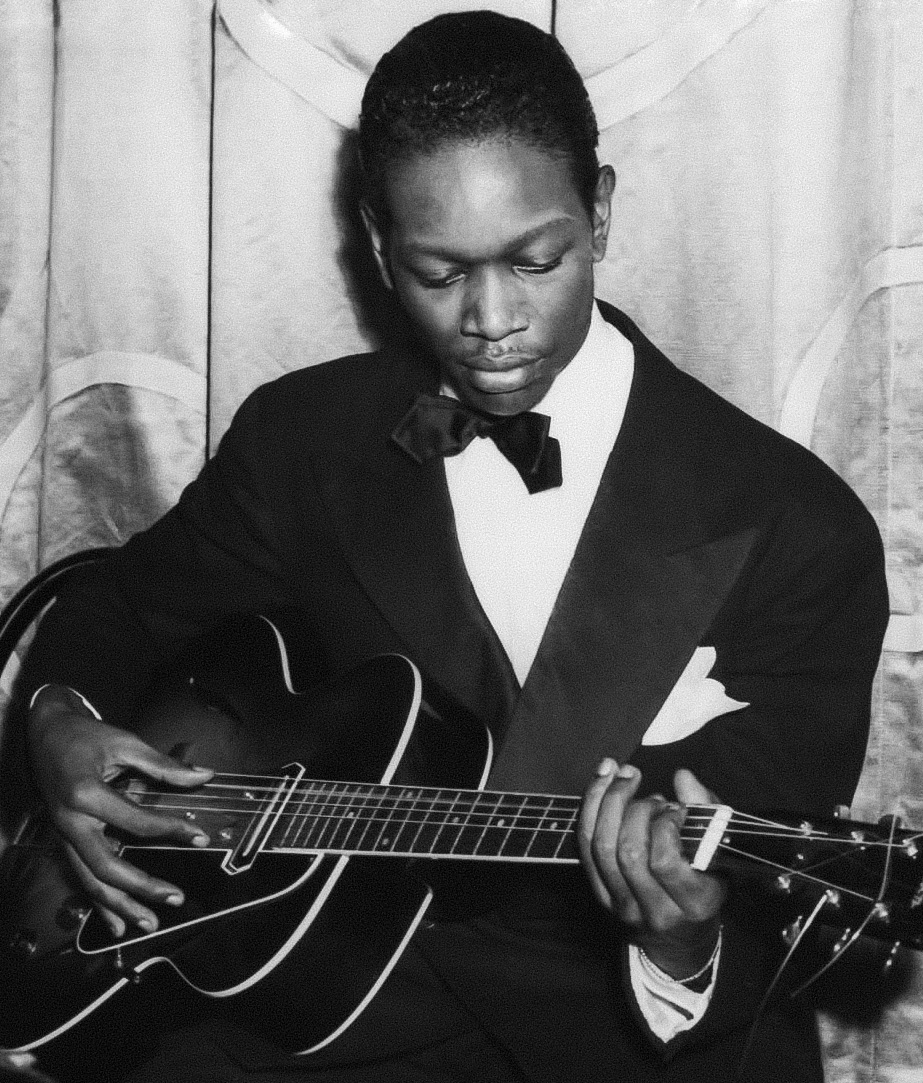 As the first guitarist to popularize the electric guitar, Charlie Christian has influenced generations of musicians of all genres. He is known for his breathtaking solos, which featured bluesy melodies, winding, chromatic lines and off-kilter rhythms all combined with a deep groove.
Soon after he was born in Bonham, Texas in 1916, Christian moved to Oklahoma City. It was here that his musical upbringing began, busking with his father and brothers and later learning guitar at age twelve. Eventually, Christian began playing at jam sessions around Oklahoma City, playing with the likes of pianists Teddy Wilson, Art Tatum and Mary Lou Williams.
However, his big break came in 1939, when Benny Goodman hired Christian to join his sextet. With Goodman, Christian recorded many of his biggest hits, including Air Mail Special, Solo Flight and Seven Come Eleven. Perhaps his most influential work is found on the tapes from jam sessions at Minton's Playhouse in Harlem, where Christian's extended solos on standards can be heard—delivering chorus after chorus of creativity.