Elegy For Ray Parker

– Jimmy Raney

A heartfelt ballad, written by Jimmy Raney in tribute to a longtime friend. Transcriptions are available both for Jimmy's solo guitar melody and his solo.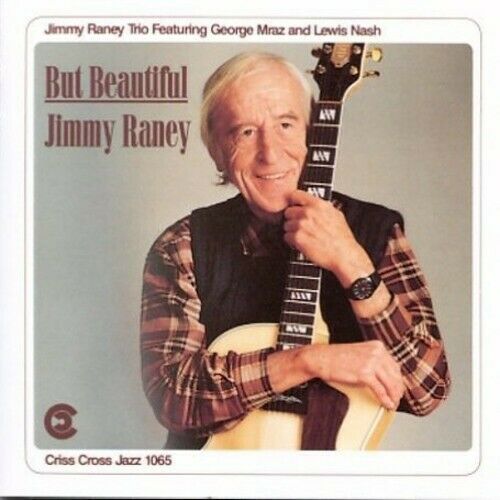 All selected items will be available for download after purchase.
Recording:

Jimmy Raney - But Beautiful

Recorded on:

December 5, 1990

Label:

Criss Cross Jazz (1965)

Concert Key:

C

Vocal Range:

, to

Style:

Ballad
Guitar - Jimmy Raney
Bass - George Mraz
Drums - Lewis Nash
A lyrical ballad with a wistful sound. The melody flows elegantly through the changes, often emphasizing the chords' upper extensions especially in the first four measures. This song has a 32-measure AABC form, but split unequally into sections of 8, 12, 8, and 4 measures. The second A section begins the same as the first, but takes the same opening phrase in a different direction. The bridge is based on the bridge of the standard Polka Dots And Moonbeams; it's followed by a four-measure C section similar to the first four measures of the second A.

As with most Jimmy Raney songs, the harmonies are mostly based on II-V7s. There are modulations into several keys in the two A sections: E♭ toward the end of the first A, and G♭ and A in the second. A descending series of dominant chords in quarter notes appears several times, starting with the last measure of the first A and stated again on the third measure of both the second A and C.

On this recording, Jimmy plays the head unaccompanied and rubato. The bass and drums come in on his solo chorus. After a chorus of bass solo, he plays the first half of the head out, stopping at the end of the second A section.

Jimmy Raney wrote a solo piano arrangement (coming soon); the melody as shown in our lead sheet is based on this arrangement.
Jon Raney (Jimmy's son):
"Elegy for Ray Parker was written for Abstract Expressionist painter and longtime friend Raymond Parker, whom Jimmy Raney knew from the late forties until Ray's untimely death in 1990. This song was performed at Ray's memorial by the Jim Hall Quartet with Larry Goldings on piano. An interesting side note is that Jimmy's famous song
Parker 51
is in fact (at least in part) dedicated to Ray who had a work of the same title."
Parker 51
was first performed by Stan Getz (with Raney) in the early '50s, but interestingly enough was never recorded in a studio until tenor saxophonist Mike Lee's version in 1990.
For another from this session check out
Blues Cycle
.
Transcribed Guitar Solo
Our Guitar Solo Transcription covers Jimmy Raney's solo chorus and out head
CLIP
. Here, Raney's playing combines chord melody, rapid bebop lines and loose quotations of the melody to create a seamless narrative over dense harmonic terrain. Complete with articulations, slurs and rhythmic nuances, this transcription effectively communicates Raney's elegant sense of phrasing.
On this ballad, Jimmy Raney demonstrates his range as a lyrical chord melody guitarist, bebop improviser and gifted composer. While the melody is rather understated, Elegy For Ray Parker covers many key centers and features an irregular form, making it a deceptively difficult tune suitable for intermediate and advanced guitarists.

Our C lead sheet, informed by Raney's own manuscript, features the basic melody and harmony that he embellishes in the trio recording, making it a great resource to learn how Raney improvises off of written material. In addition, our transcription of Raney's solo guitar melody is a masterclass in chord melody playing.

Guitarists should take note of Raney's effortless ability to clearly phrase the melody above the voicings he plays.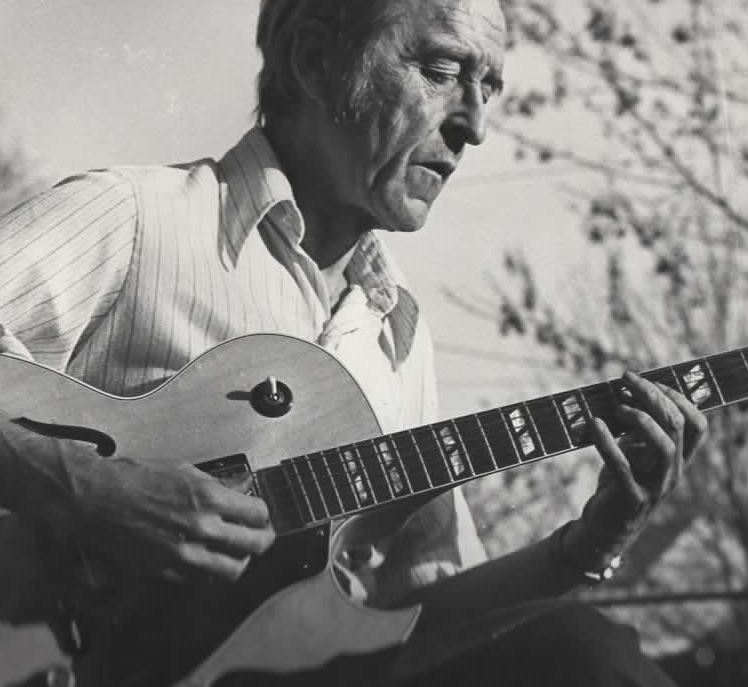 August 20, 1927 – May 9, 1995
Jimmy Raney was one of the most fluent and deft bebop players of all time, having assimilated the language of musicians such as Charlie Parker, Bud Powell, and Dizzy Gillespie in such a thorough manner that pianist Barry Harris, one of the world's foremost bebop masters, once remarked that "Man this cat (Jimmy Raney) plays like Yard (Charlie Parker)!"' Read more...