Our Miss Brooks

– Harold Vick

A groovy blues at any tempo.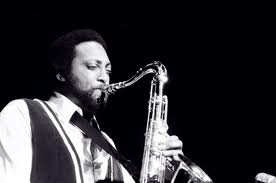 April 3, 1936 – November 13, 1987
Harold Vick is a quintessential example of a great saxophonist and composer who never gained wide public recognition, but was always highly regarded by his fellow musicians. Even jazz legend Sonny Rollins paid compositional tribute to him in 1998 with Did You See Harold Vick? Harold was born in Rocky Mount, North Carolina, which is also the birthplace of Thelonious Monk. At 13, Harold received a clarinet and inspiration from his uncle Prince Robinson, a well-respected clarinetist and tenor saxophonist who played with the likes of Duke Ellington, Roy Eldridge and Louis Armstrong from the 1920s-1950s. Read more...