Harold Vick
April 3, 1936 – November 13, 1987
| | |
| --- | --- |
| Instrument | tenor sax |
| Birthplace | Rocky Mount, NC |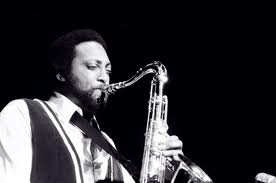 Harold Vick is a quintessential example of a great saxophonist and composer who never gained wide public recognition, but was always highly regarded by his fellow musicians. Even jazz legend Sonny Rollins paid compositional tribute to him in 1998 with Did You See Harold Vick? Harold was born in Rocky Mount, North Carolina, which is also the birthplace of Thelonious Monk. At 13, Harold received a clarinet and inspiration from his uncle Prince Robinson, a well-respected clarinetist and tenor saxophonist who played with the likes of Duke Ellington, Roy Eldridge and Louis Armstrong from the 1920s-1950s.
At 16, Harold took up the tenor sax and started playing in R&B bands. In the 1950s Vick moved to Washington, D.C., and studied psychology at Howard University. He continued to play, mostly with R&B bands. Harold's first recording was with organist Jack McDuff in 1961. His work with McDuff and other organists such as Jimmy McGriff and Big John Patton started getting recognition, and in 1963 Harold did his first album as a leader ("Steppin' Out") for Blue Note Records. Harold excelled as a "straight ahead" jazz artist, as well as on the "funky" side, where he expanded his association with organists to include Richard "Groove" Holmes, Shirley Scott, Larry Young, Johnny "Hammond" Smith and Les McCann, while continuing to work and record with guitarist Grant Green and Ray Charles. His recording discography also includes Dizzy Gillespie, McCoy Tyner, Horace Silver, Duke Pearson and many others. Harold made a splash in the R&B world, working with vocal artists like Ray Charles, Aretha Franklin, and Lena Horne.
Harold also did albums as a leader for the Muse, RCA and Strata-East labels. He had a career in film: he played saxophone on-screen in the films "Stardust Memories" and "Cotton Club," appeared in the Spike Lee film "School Days" and on the soundtracks of movies like "Fame<" and "She's Gotta Have It." Although he did not work as a leader after the 1960s, his career as a sideman took off in the 1970s and he continued to work actively until his death in 1987.
A personal note from Don Sickler: "Harold was very tall, and therefore an imposing figure to be next to on the bandstand. I found myself in that position, sandwiched between Harold and trombonist Curtis Fuller, on my first big break, playing with the Philly Joe Jones Septet in the late 1970s. Harold was a sweetheart, as well as a great player, and he was always supportive to the musicians on the bandstand, including myself."