Commitment

– Harold Vick

A minor-key medium swinger with fun blowing changes. This song is a good example of the hard bop side of Harold Vick's style.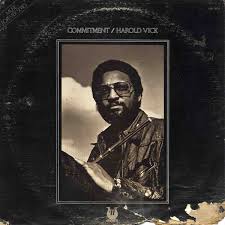 All selected items will be available for download after purchase.
Recording:

Harold Vick - Commitment

Recorded on:

June, 1966

Label:

Muse (MR 5054)

Concert Key:

C minor

Vocal Range:

, to

Style:

Swing (medium)
Tenor Sax - Harold Vick
Vibes - Victor Feldman
Guitar - Malcolm Riddick
Piano - Walter Bishop, Jr.
Bass - Ben Tucker or Herb Bushler
Drums - Mickey Roker
Not as funky as many Harold Vick songs, this one is nonetheless very swinging with a classic hard-bop sound. The A section melody has a series of one-measure pickups leading to longer notes; these pickups often contain dramatic leaps. This melodic structure, alternating a static measure with a more active "pickup" measure, continues for much of the 32-measure ABCD form, though less so in the D section. The A and C sections are almost the same, but the B and D sections are different throughout.

Though the key is definitely C minor, the changes occasionally imply C major. After an opening cadence in C minor, the fifth measure begins with a descending series of II-V7s starting on Bm7♭5 and continuing into the B section, where it resolves to E♭maj7 on the third and fourth measures. This is followed by an unexpected Dmaj7 for two measures, and then G7 to wrap the section up; the C minor tonality actually appears in the melody in the sixth measure, over the Dmaj7 to anticipate the G7. The D section begins on Fmaj7 instead of the B section's Fm7; this chord begins a "walk down" with a major sound, but brought back into minor with A♭maj7 in the fifth measure to resolve back to the minor tonic.

There is a coda which extends the end of the melody in a descending sequence, with changes that cycle in fourths; this is followed by a break with a phrase similar to the beginning of the melody to lead to the final chord.
"
Commitment
" was Harold Vick's second album as a leader. Vick played with pianist Walter Bishop again on the latter's 1971 album "Coral Keys." Vick and drummer Mickey Roker played together on several recordings by Duke Pearson, Horace Silver, Sam Jones, Milt Jackson, and a few others.
Harold was on
Don Sickler
's first gig as a professional jazz musician, with drummer
Philly Joe Jones
, trombonist
Curtis Fuller
, and pianist Cedar Walton.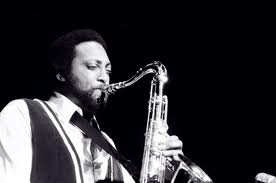 April 3, 1936 – November 13, 1987
Harold Vick is a quintessential example of a great saxophonist and composer who never gained wide public recognition, but was always highly regarded by his fellow musicians. Even jazz legend Sonny Rollins paid compositional tribute to him in 1998 with Did You See Harold Vick? Harold was born in Rocky Mount, North Carolina, which is also the birthplace of Thelonious Monk. At 13, Harold received a clarinet and inspiration from his uncle Prince Robinson, a well-respected clarinetist and tenor saxophonist who played with the likes of Duke Ellington, Roy Eldridge and Louis Armstrong from the 1920s-1950s. Read more...