Mr. L

– Curtis Fuller

A great lyrical and swinging composition from the unique and legendary trombonist Curtis Fuller, plus his transcribed solo.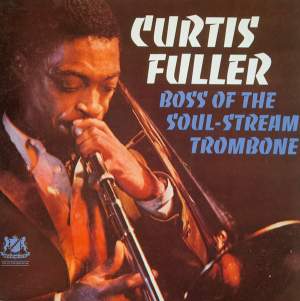 All selected items will be available for download after purchase.
Recording:

Curtis Fuller - Boss Of The Soul-Stream Trombone

Recorded on:

December, 1960

Label:

Warwick (W 2038)

Concert Key:

E-flat

Vocal Range:

, to

Style:

Swing (medium)
Trombone - Curtis Fuller
Trumpet - Freddie Hubbard
Tenor Sax - Yusef Lateef
Piano - Walter Bishop, Jr.
Bass - Buddy Catlett
Drums - Stu Martin
As you can hear from our audio clip, this is a beautiful flowing Curtis Fuller melody and chord progression. Our audio excerpt starts just as Curtis's recording does, right on the melody, which is a 32-measure ABAC form. Fuller's ending to the recorded arrangement is also notated in the lead sheets.


"Mr. L" is titled for Herman Lubinsky, founder and sole owner of Savoy Records from the release of Savoy's first 78 rpm in 1942 until Lubinsky's death in 1974. Curtis's first recording dates, once he arrived in New York in 1957, were for Savoy as a sideman for Yusef Lateef. Later that first year in New York, Lubinsky also gave Curtis a leader date on September 5: "Jazz . . . It's Magic." That date led to more leader dates (we can count at least 6) and many sideman sessions for Savoy. For more history about this session, see our lead sheet
The Court
and the
album
.
Transcribed Trombone Solo: Check out our audio excerpt teaser which starts at the beginning of Curtis's two-chorus solo trombone. Treat yourself and get the whole solo, so you can closely examine one of the truly great swinging and lyrical jazz soloists on any instrument. C bass clef edition available.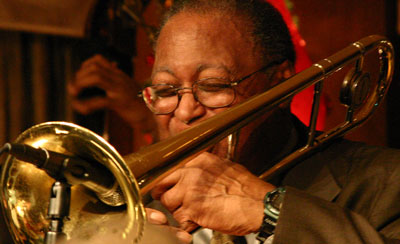 December 15, 1934 – May 8, 2021
After J.J. Johnson, Curtis Fuller is likely the most influential modern jazz trombonist. Born in Detroit and raised in an orphanage, he was a relatively late starter: he did not take up the trombone until age 16. But it was not long until he was cutting his teeth with saxophonists in the area like Pepper Adams and Yusef Lateef and guitarist Kenny Burrell, eventually building up his skills enough to move to New York in 1957. Curtis' first recording session, however, was in the previous year, with Pepper and also Detroit's Paul Chambers. This was also Curtis' first session with John Coltrane and Philly Joe Jones (check out High Step). Read more...