Jose's Lament

– David Hazeltine

A modern post-bop song that alternates between swing and a 12/8 Latin groove. The form is 32 measures, but with irregular phrase lengths.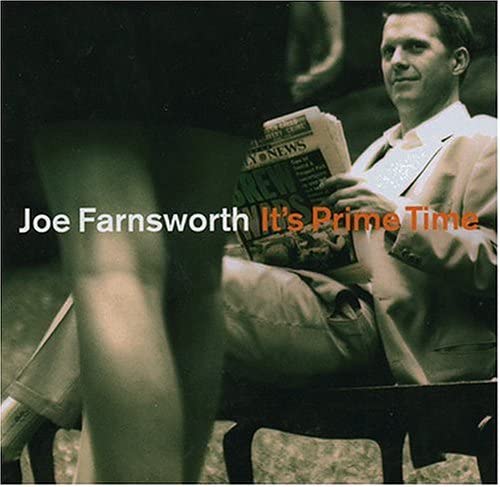 All selected items will be available for download after purchase.
Recording:

Joe Farnsworth - It's Prime Time

Recorded on:

January 30, 2003

Label:

441 Records (F00-0026)

Concert Key:

F minor

Vocal Range:

, to

Style:

Swing (medium)
Tenor Sax - Eric Alexander
Piano - David Hazeltine
Bass - Ron Carter
Drums - Joe Farnsworth
A medium-tempo song in David Hazeltine's signature melodic, modern post-bop style. Jose's Lament alternates between a laid-back swing and a 12/8 Latin groove, the latter used on the last eight measures of the head. The 32-measure form is divided into uneven sections: 14-measure A, 10-measure B and 8-measure C. The A and B sections start similarly but go in different directions in the fourth measure.

The melody is relatively simple, complemented and occasionally broken up by rhythm section figures throughout A and B. Though these sections establish an F minor key center, the last eight measures alternate two measures each of F7 and E♭7. In the second measure of each of these chords, a triad is added a major sixth above; written for example as D/F7, this chord is the same as F13(♭9) but with a more obvious upper structure. The piano doubles the melody for a brief blues-scale lick in the fourth measure of B.

The last eight measures are also used as an intro; our lead sheets show the top line of the piano voicings. Solos are on a simplified version of the head changes, swinging throughout. The ending vamps the last eight measures of the head.
Joe Farnsworth's second album as a leader, "
It's Prime Time
" features a variety of lineups, all with Ron Carter on bass. Other songs on this all-star album feature veteran hard-bop masters
Curtis Fuller
, Benny Golson and Harold Mabern. David Hazeltine played on Farnsworth's next album "Drumspeak" with four others of our composers: Fuller,
Eric Alexander
,
Jim Rotondi
,
Steve Nelson
.
David Hazeltine and Ron Carter appear together on one other album so far: David's 2018 trio recording "The Time Is Now," with Al Foster on drums. Ron and Joe played on Eric Alexander's 2002 album "Nightlife In Tokyo" with Harold Mabern on piano, as well as pianist Mike LeDonne's trio album "Night Song" in 2005.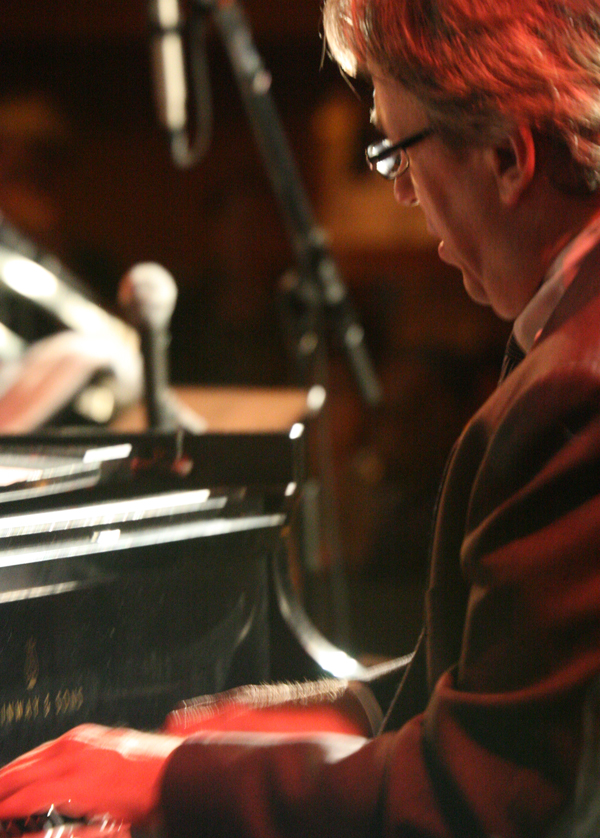 born on October 27, 1958
Heralded by pianist Cedar Walton as the "brightest star on jazz piano's horizon," David Hazeltine is considered to be one of jazz's premier pianists as well as composer-arrangers. With a mantra to "swing as much as humanly possible," David's style is infused with influences of Art Tatum, Bud Powell, Buddy Montgomery, Barry Harris and Cedar Walton while still retaining his own fiercely individual voice. Hailing from Milwaukee, David made his professional debut on the organ when he was just thirteen years old. Read more...