Buddy Montgomery
January 30, 1930 – May 14, 2009
| | |
| --- | --- |
| Instrument | piano, vibes |
| Birthplace | Indianapolis, IN |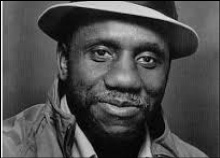 Buddy Montgomery's music was straight ahead bebop jazz. He played in many styles, but always with a bebop approach. With no formal training, he played entirely by ear in any key, choosing what he felt were the most beautiful and creative chord changes, making his compositions challenging and inventive. He infused lyrical ballads with warmth and swung hard as well. Though he never crossed over outside of jazz, his music is accessible to casual listeners but still prized by jazz fans.
Born January 30th, 1930, in Indianapolis, Indiana, Buddy was youngest member of a musical family. He quit school at 16 to work as a cafeteria bus boy in the steel mill where his mother worked. A year later his older brother Wes Montgomery, the innovative guitar player destined for fame, taught Buddy the key of F-sharp on sister Ervina's piano. Not realizing that F-sharp is an unusual key, Buddy called a song in F-sharp at his first jam session, causing all the musicians to leave the bandstand. After that, he determined to learn everything in every key. By the summer of 1948, less than a year later, 18-year-old Buddy was on the road with Big Joe Turner, a prominent blues singer—and so Buddy's career began.
The Montgomery Brothers, with Buddy on piano, Monk on bass and Wes on guitar, came from a close-knit family. They all played by ear, learning their craft from each other and from the musicians on "The Avenue" (Indiana Avenue, Indianapolis). Naturally they wanted to play together; from 1955 -1961 they formed three groups: "The Montgomery Johnson Quintet," "The Mastersounds," and "The Montgomery Brothers." These endeavors produced 17 recordings and many re-releases. These were cooperative groups, none wanting to be the leader over the others.
But according to Ted Panken's (WKCR-FM) interview with Buddy in 1997, Buddy was the arranger of virtually every tune in these endeavors. Buddy stated that in the beginning he found arranging more interesting than playing and his playing suffered. At the time of the Panken interview, Buddy felt his playing to be as strong as his arranging. Buddy's passion for arranging explains why the majority of his recordings as a leader include so many musicians: instead of showcasing his own performance he found the best instrumentation to serve each tune.
In 1957, the Mastersounds' second album, "The King and I," a jazz interpretation of the musical, was released and quickly moved to the top of the chart at Down Beat Magazine. Buddy won awards for "Best New Arranger" and "Best New Vibraphonist" while the the Mastersounds won an award for "Best New Group" from Down Beat in 1958. The Mastersounds included Buddy on vibraphone, Monk on electric bass, Richie Crabtree on piano and Benny Barth on drums. Because of success of the Mastersounds, their producer, Richard Bock of World-Pacific Records, gave Buddy his first record date as a leader. So Buddy hired the best musicians he knew, all from Indianapolis, including 18-year-old Freddie Hubbard on trumpet. The album is entitled "The Montgomery Brothers and Five Others." Of the six tunes on the album, four are Buddy's originals, including Bock to Bock and Bud's Beaux Arts. He continued composing for the rest of his life and recorded 37 original tunes. (The above album was re-released in 1996 as Wes Montgomery's "Fingerpickin'.")
Buddy's career spanned over half a century, during which he continually refined his craft. He felt he played too many notes in the beginning. He stated, "The notes are important, but the spaces between the notes are just as important." On the recording "Here Again" in 1997, you can hear how spare Buddy played and how beautiful the result is. The title of this album refers to his long-time association with the other two musicians on the date, Jeff Chambers on bass and "Killer" Ray Appleton on drums.
Buddy performed, recorded with, or arranged musical scores for many of the jazz greats, including George Shearing, Cannonball Aderley, Johnny Griffin, Ron Carter, John Coltrane, Wynton Kelly and Miles Davis. Because Buddy Montgomery did not read music, he recorded his compositions on cassette tape and sent them to his musicians. The arrangements were in his head and set during rehearsal. Lead sheets were not available until Buddy's debut on jazzleadsheets.com.