1000 Rainbows

– Buddy Montgomery

This song is a great example of Buddy Montgomery's boundless creativity: the two versions he recorded are completely different in almost every way while still being recognizably the same song. The recordings by Jim Rotondi and Isaiah Thompson are both based on Buddy's second version; the first version, with its simple melody and arrangement, is a great starting place to explore Buddy's unique style.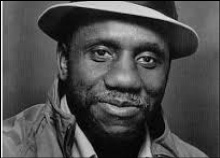 January 30, 1930 – May 14, 2009
Buddy Montgomery's music was straight ahead bebop jazz. He played in many styles, but always with a bebop approach. With no formal training, he played entirely by ear in any key, choosing what he felt were the most beautiful and creative chord changes, making his compositions challenging and inventive. He infused lyrical ballads with warmth and swung hard as well. Though he never crossed over outside of jazz, his music is accessible to casual listeners but still prized by jazz fans. Read more...