Hob Nob With Brother Bob

– Buddy Montgomery

Laid-back on the surface, this medium-tempo song has plenty of subtle harmonic detail in Buddy Montgomery's distinctive style. It's the kind of song that simply makes you feel good. A piano melody transcription of Buddy is available for both in and out heads.
Recording:

Buddy Montgomery - Here Again

Recorded on:

July 21, 1997

Label:

Sharp Nine (1008-2)

Concert Key:

B-flat

Vocal Range:

, to

Style:

Swing (medium)
Piano - Buddy Montgomery
Bass - Jeff Chambers
Drums - "Killer" Ray Appleton
A medium swinger with a happy sound. The melody has a laid-back attitude over a tasty set of changes, in a compact 18-measure form (eight-measure A and ten-measure B sections). Almost every phrase of the melody is infused with blues vocabulary—but not always in the tonic key of B♭. The 5th through 12th measures imply a D♭ major or B♭ minor key center; in fact the second four measures have the same changes as the first four up a minor third. There's a bit of a rhythm section arrangement, with plenty of passing chords, rhythmic hits, and bass figures that fill in around the long notes of the melody. We have a bass part, fully notated on the head. The coda tags the last six measures of the B section.

Our C lead sheet is written an octave above where Buddy plays the melody on the recording, which puts it in a playable range for guitar. Click on Piano Corner for details about the piano melody transcription.
As with
Aki's Blues,
this song's first released recording was on the "
Here Again
" album, but there is an earlier, unreleased recording. From Ted Panken's interview with Buddy from "Here Again"'s liner notes: "I actually found
[Hob Nob With Brother Bob]
on a date that I used Jeff [Chambers] and Ray [Appleton] and a couple of conga players, and I also used Herman Riley, a tenor player[, ]a trumpet player[...]I can't remember his name, and [guitarist] Kevin Eubanks. It's never been released. I still have the master. I haven't been able to get a deal on it yet. But I recorded that
Hob Nob
on that date, and since that was over two years ago and nothing happened with it, I decided to do it again." Eubanks apparently also played on the initial, unreleased version of
Aki's Blues.
Piano Corner: A piano melody transcription
clip
is available so you can see exactly how Buddy played this melody. Buddy never played his own songs the same way twice. Our piano melody transcription shows the entire in and out heads, which are each repeated—four different interpretations of the same melody. He plays generally similar voicings, especially in the last six measures of the B section, but there's a lot of variation in both his phrasing and left-hand accompaniment. Check out the accented, two-handed chords he uses to punctuate the melody at the beginning of A2 of the in head, and the last measures of both A1 and A2 in the out head. Buddy doesn't play the last melody note B♭ in both repeats of the in head, instead using a voicing with F on top; he plays B♭ here both times in the out head.
Trust us, you'll want to know how he makes everything sound great and examine his touch which is also notated.
Recording:

David Hazeltine - The New Classic Trio

Recorded on:

March 2, 2012

Label:

Sharp Nine (CD 1048)

Concert Key:

B-flat

Vocal Range:

, to

Style:

Swing (medium)
Piano - David Hazeltine
Bass - George Mraz
Drums - Joe Farnsworth
Slightly slower than Buddy's original recording,
David Hazeltine
's version adds a distinctive groove in the drums—cross-stick on beat 2, tom on 4 and 4 "and"—for a particularly laid-back sound. A few of the accompanying rhythm section figures have slightly different rhythms. In the last two measures of the head, the chords are anticipated on the "ands" of beats 2 and 4.
"
The New Classic Trio
" was the fifth of six David Hazeltine albums with George Mraz on bass, all of them in trio settings. The last, "Impromptu," was recorded later in 2012 with Jason Brown on drums and features jazz interpretations of classical themes. Hazeltine and Mraz first recorded together in 1996 on "Jazz Station Runaway," woodwind master Jerome Richardson's final album as a leader.
Recording:

Isaiah Thompson - Isaiah Thompson Plays The Music Of Buddy Montgomery

Recorded on:

August 27, 2019

Label:

WJ3 Records (WJ3 1025)

Concert Key:

B-flat

Vocal Range:

, to

Style:

Swing (medium)
Piano - Isaiah Thompson
Bass - Philip Norris
Drums - Willie Jones, III
A little faster than Buddy's original recording, Isaiah Thompson's version is based on it but with some slick additions. There is a rhythmic intro based on the last six measures of the B section; some new hits are added to the A section of the head. More rhythmic figures, including those of the intro, are used to punctuate the two drum solo choruses. This version ends on the last chord without tagging.
Isaiah's
album
was recorded in the same studio as Buddy's
original
, the famed Van Gelder Recording Studio in Englewood Cliffs, NJ.
And here's what Isaiah had to say about the song: "
Hob Nob with Brother Bob
screams swing! Within the first few bars of the tune your head will be shaking in disbelief of how great this composition is."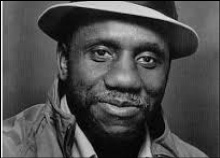 January 30, 1930 – May 14, 2009
Buddy Montgomery's music was straight ahead bebop jazz. He played in many styles, but always with a bebop approach. With no formal training, he played entirely by ear in any key, choosing what he felt were the most beautiful and creative chord changes, making his compositions challenging and inventive. He infused lyrical ballads with warmth and swung hard as well. Though he never crossed over outside of jazz, his music is accessible to casual listeners but still prized by jazz fans. Read more...