Jean-Marie

– Ronnie Mathews

A waltz that is in constant harmonic motion. Lead sheets, second parts and solo piano arrangement available.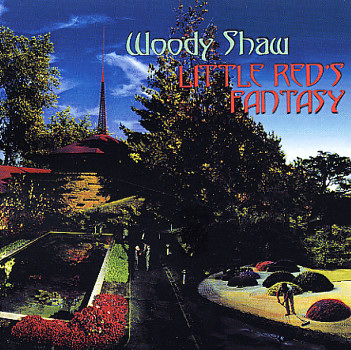 All selected items will be available for download after purchase.
Recording:

Woody Shaw - Little Red's Fantasy

Recorded on:

June 29, 1976

Label:

Muse (MR 5103)

Concert Key:

E minor

Vocal Range:

, to

Style:

3/4 swing (medium)
Trumpet - Woody Shaw
Alto Sax - Frank Strozier
Piano - Ronnie Mathews
Bass - Stafford James
Drums - Eddie Moore
This E minor composition in 3/4 is constantly moving harmonically from measure to measure. Starting out, it may be tough to solo on, but it's well worth the time to figure out. Our audio excerpt starts with the melody, and, as you hear, it's a good interval workout for horn players.
Although this composition works great in a trio or quartet format, the Woody Shaw recording is a quintet, so second parts are available including a Trumpet second part (for a Soprano Sax melody). The C treble clef lead sheet has both horn parts notated and also contains some specific information for the bass and piano that you'll hear on the recording. There are some complex chord symbols (C6 with sharp 11 and 9, for example), as Ronnie had specific voicings for the pianist in mind.
Vocalist/lyricist
Judy Niemack
wrote a lyric to
Jean-Marie
entitled
Like A Butterfly
. It's in B minor and has an accompaniment-only rhythm section track.
This has become a "musician's favorite" Mathews composition. Ronnie first recorded
Jean-Marie
in Japan on a trio date in 1975. He then introduced it to his friends, soon yielding recordings by Woody Shaw, Louis Hayes, Sam Jones and
Johnny Griffin
(all recorded in the 1970s), Mark Levine, T.S. Monk and, most recently, the Generations Band. Jean-Marie was Ronnie's wife and the mother of Ronnie's pride and joy, his daugher Salima.
Lyricist/vocalist Judy Niemack put a lyric to
Jean-Marie
and titled it
Like A Butterfly
(available in B minor, with a recording and also an accompaniment-only MP3).
Solo Piano Arrangement: Ronnie Mathew's Solo Piano Arrangement is also available. Ronnie's concept was that the pianist always plays the melody, no matter what the front line is. As you'll notice, this composition also works great for piano alone.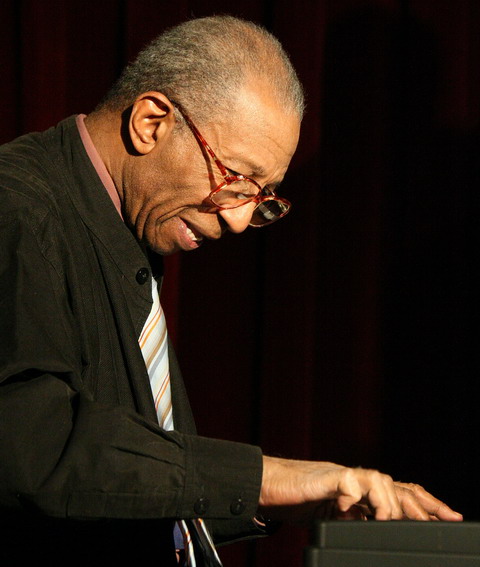 December 2, 1935 – June 28, 2008
Ronnie Mathews was born in Brooklyn, NY. He studied at Brooklyn College, and also with pianist/composer/arranger Hall Overton starting in 1953, then continuing his music education at Manhattan School Of Music from 1955-1958. He played with Gloria Lynne (1958-1960) and started his small group jazz recording career with Charles Persip And The Jazz Statesmen for Bethlehem records on April 2, 1960. He also performed with Kenny Dorham in 1960 and 1961, as well as recording in 1961 on sessions with leaders Clifford Jordan (February 14), Roland Alexander (June 17), his own trio session for Savoy (June 19, unissued), Bill Hardman (October 18), and Junior Cook (December 4). Read more...