Home

– Fritz Pauer

This laid-back, subdued medium swinger comes from a later Art Farmer recording. It has pedal-like rhythm section figures, and piano comping rhythms indicated in the lead sheets.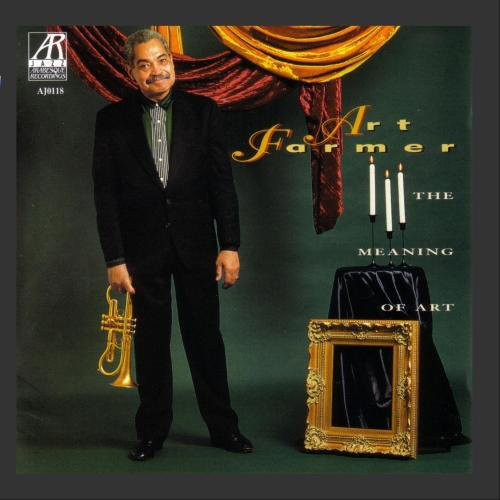 All selected items will be available for download after purchase.
Recording:

Art Farmer - The Meaning Of Art

Recorded on:

May 9, 1995

Label:

Arabesque Jazz (AJ 0118)

Concert Key:

A-flat, C minor

Vocal Range:

, to

Style:

Swing (medium)
Flumpet - Art Farmer
Trombone - Slide Hampton
Tenor Sax - Ron Blake
Piano - Geoffrey Keezer
Bass - Kenny Davis
Drums - Carl Allen
This subdued medium-tempo song is slightly open-ended with regards to its key center. The key signature is A♭ major, and this is the first chord; however, much of the harmonies imply a C minor tonality. The melody, meanwhile, suggests both of these but also a bluesy E♭ major in the B section, even though there are no E♭ chords.
The song begins quite simply; the melody is based on a C minor triad (though not in order) over alternating A♭maj7 and G7♯5(♯9) chords for essentially the whole A section. The B section establishes a C minor sound; the last two measures are a little more advanced with major 7th chords moving in 4ths starting on G♭maj7. A quick G7 modulates back to A♭ for the second A section of this 32-measure ABAB form. The second B section ends on a brief C minor chord followed by Amaj7(♯11), a different sort of modulation to A♭ for the top of the form.]
The rhythm section plays a pedal point-like ostinato for the A sections; a piano fill in the last measure is notated in our lead sheets. The bass walks on most of the B section except the last two measures. Piano comping rhythms are shown for the B sections; Pianist
Geoffrey Keezer
plays similarly on the in and out heads of the recording, and these rhythms really fill in around the melody well. The horns play in unison except the last two measures of the B sections; our lead sheets do not show the harmony at the end of the first B section, but the last note on the last two measures of the form does have the harmonies notated.
from historian/discographer/author Noal Cohen:
Art Farmer
had a knack for finding collaborators who could enhance his own unique lyricism and provide original material for his ensembles. Over a 50-year career, these included
Gigi Gryce
, Benny Golson, Quincy Jones, Jim Hall, Clifford Jordan,
James Williams
and
Fritz Pauer
.
The Austrian pianist and composer Fritz Pauer (1943-2012) first met Farmer in 1962 in Berlin and when the flugelhornist settled in Vienna in the mid-1960s, the two began an extended relationship that resulted in seven highly regarded albums ranging from duo to big band and often featuring Pauer's compositions:
• Art Farmer in Europe (1970)
• From Vienna with Art (1970)
• Gentle Eyes (1972)
• Talk to Me (1974)
• Foolish Memories (1981)
• Azure (1987)
• Live at Jazzland (1998)
Pauer's tunes became staples of Farmer's small ensemble repertoire and
Home
was recorded on May 9, 1995, in New York City for the album "
The Meaning of Art
" that featured a sextet including trombonist
Slide Hampton
, tenor saxophonist Ron Blake and pianist
Geoffrey Keezer
.
"The Meaning Of Art" was the second to last album Art Farmer recorded in New York. The last, a year later, was "
Silk Road
"—check out
Flashback
from that album.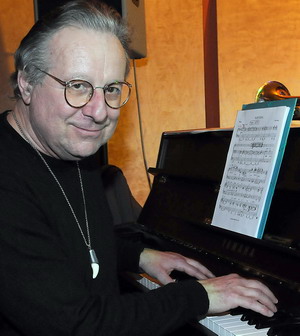 October 14, 1943 – July 1, 2012
Born in Vienna, Austria, acclaimed European pianist and composer Fritz Pauer began his career in the early 1960s, making his first recording (at age 19) with the Hans Koller quartet in 1962. He moved to Berlin, Germany, 1964-68, and played at Dug's Night Club & Jazzgalery as accompanist for Herb Geller, Johnny Griffin, Don Byas, Booker Ervin, Dexter Gordon, Leo Wright, Carmell Jones, Pony Poindexter, Jimmy Woode and vocalist Annie Ross, recording with many of them. Read more...