He's A Man

– Curtis Fuller & Judy Niemack

An enticing exploration of the Phrygian mode with a lyric that describes a mysterious man who has it all. MP3s available: full audio track recorded by Judy Niemack exclusively for jazzleadsheets.com and Minus You practice track without vocals.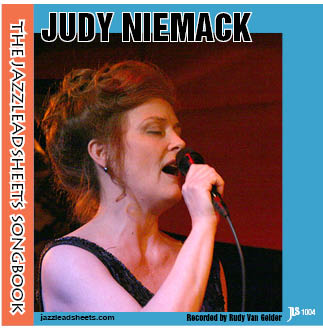 All selected items will be available for download after purchase.
Recording:

Judy Niemack - The JazzLeadSheets Songbook

Recorded on:

April 3, 2010

Label:

jazzleadsheets.com (JLS 1004)

Concert Key:

B-flat minor

Vocal Range:

Alto, F3 to B-flat4

Style:

Swing (groove - medium)
Voice - Judy Niemack
Trumpet - Don Sickler
Guitar - Jeanfrançois Prins
Piano - Michael Cochrane
Bass - Daryl Johns
Drums - Steve Johns
Arranger - Don Sickler
This is a great Curtis Fuller composition (instrumentally titled
Sagittarius
), with a lyric by Judy Niemack.
He's A Man
is a exploration of the enticing phrygian mode. The song features an intriguing melody that hints at mystery and fantasy over a harmonic progression that oscillates between just two chords. The melody itself isn't too difficult, but the tricky and unexpected rhythms make it an impressive addition to any singer's repertoire.
The recorded arrangement begins with an introduction that sets the exotic mood with trumpet and guitar exchanging riffs over the mystical bass line. The first verses feature Judy's voice over the bass line, with carefully constructed horn and guitar lines that don't get in the way of the melody. The recording features solos from Don Sickler (flugelhorn), Jeanfrancois Prins (guitar), and Judy herself. The sparse harmonic structure of the piece lends itself well to unusual solos that are perfectly complemented by a recurring background figure. Judy sings the head out over the bass groove, closing the tune with a surprising chord containing both the major 7th and a flat 5th.
No-Vocal Version:
Our No-Vocal version begins with a 16-bar introduction from the original recording with instruments exchanging riffs. The melody sections include the same instrumental background as the original track, which allows the vocalist to practice phrasing around and interacting with background lines. After the first two verses, there is a solo section of one chorus with normal accompaniment and one chorus with instrumental backgrounds. At the end of these two choruses, the head comes back twice before going to the short coda.
Lyric Description:
Judy Niemack's lyric describes a James Bond-like man who has it all: strength, mystery, a heart of gold, wisdom, and humility. But as we learn in the final verse, even this perfect man can feel alone.
If another key would be better for you, send the key you'd like to
Don
and we'll post the transposition on the website for purchase. If you're not sure which key is best, send us your range and we'll work with you to figure out the best key.
"The JazzLeadSheets Songbook"
was recorded at the legendary
Van Gelder Studio
in Englewood Cliffs.
Vocalist/lyricist Judy Niemack has had a long relationship with Second Floor Music (she's written lyrics to quite a few compositions we publish, as well as two books). She also has a long relationship with trombonist/composer Curtis Fuller. Curtis was on her second recording session in 1988, "Judy Niemack & Cedar Walton Trio," playing
Gee Baby, Ain't I Good To You
. A few years ago, Judy, in an inspirational mood, wanted to write lyrics to some Second Floor Music titles. Don Sickler, knowing of her friendship with Curtis, suggested
Sagittarius
, among others. Judy combined the meaning of the instrumental title with the personality of the composer and came up with
He's A Man
, an insightful and fun investigation of the Zodiac sign & real life.
See more titles with lyrics written and sung by Judy in "
The JazzLeadSheets Songbook
."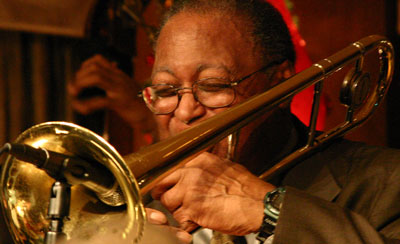 December 15, 1934 – May 8, 2021
After J.J. Johnson, Curtis Fuller is likely the most influential modern jazz trombonist. Born in Detroit and raised in an orphanage, he was a relatively late starter: he did not take up the trombone until age 16. But it was not long until he was cutting his teeth with saxophonists in the area like Pepper Adams and Yusef Lateef and guitarist Kenny Burrell, eventually building up his skills enough to move to New York in 1957. Curtis' first recording session, however, was in the previous year, with Pepper and also Detroit's Paul Chambers. This was also Curtis' first session with John Coltrane and Philly Joe Jones (check out High Step). Read more...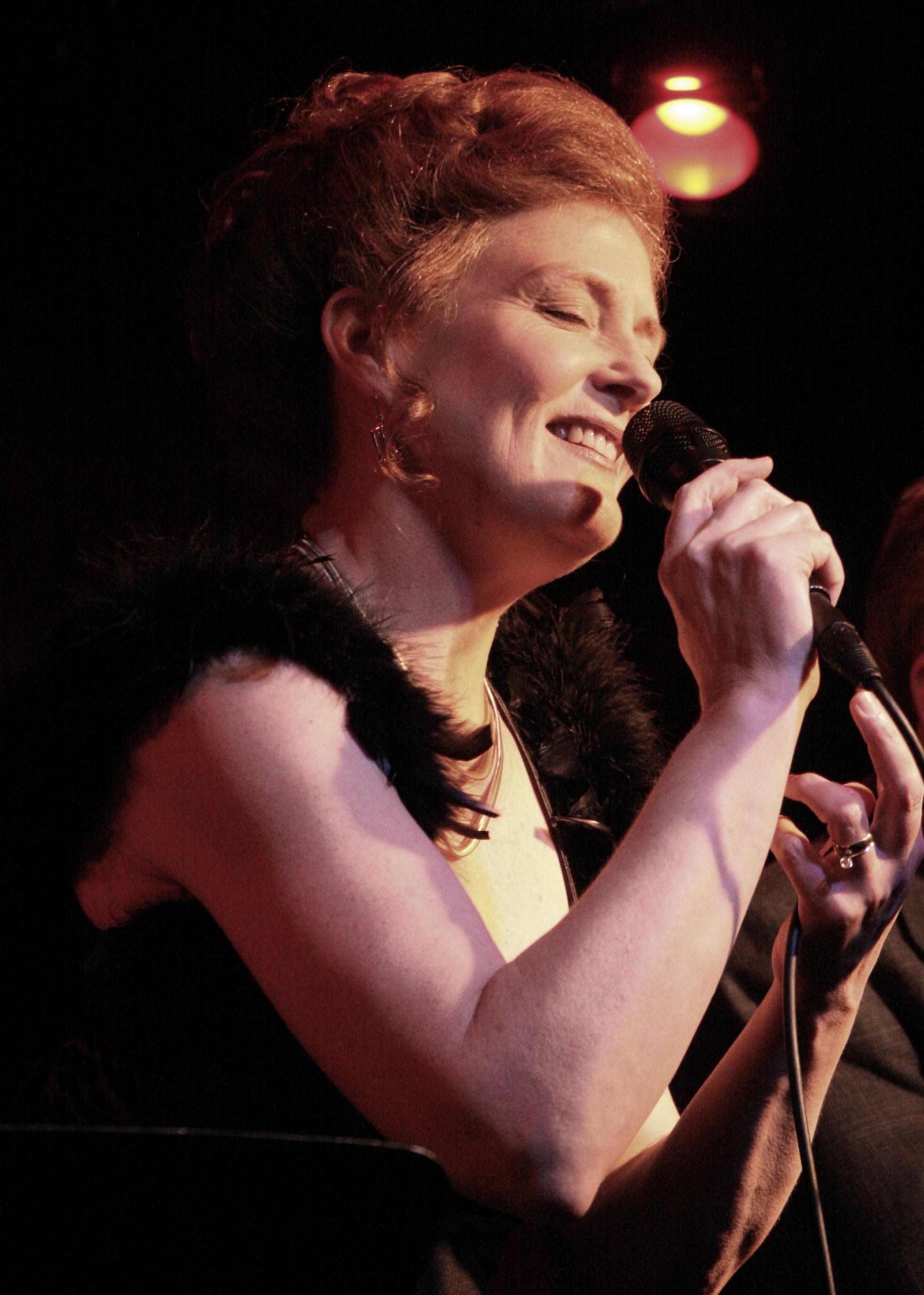 born on March 11, 1954
Acclaimed jazz vocalist Judy Niemack is a leader in jazz singing, vocal improvisation and pedagogy. She began her jazz studies in California with tenor saxophonist Warne Marsh as his first vocal student, which greatly influenced her scat style. Her debut album came in 1977, the same year she moved to New York. Since then, she has released 14 albums with the "Who's Who" of jazz, including Fred Hersh, Kenny Werner, Kenny Barron, Sullivan Fortner, Cedar Walton, Jim McNeely, Billy Hart, Lee Konitz, Joe Lovano, and Peter Bernstein. Read more...