Concentration

– David Hazeltine

One of the more angular, modern-sounding Hazeltine compositions, this medium-up song has a 64-measure AABC form. In addition to our lead sheets, we have a piano lead sheet showing notable countermelodies, as well as a bass part.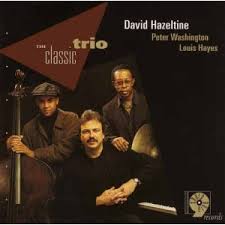 All selected items will be available for download after purchase.
Recording:

David Hazeltine - The Classic Trio

Recorded on:

August 22, 1996

Label:

Sharp Nine (CD 1005-2)

Concert Key:

F

Vocal Range:

, to

Style:

Swing (medium up)
Piano - David Hazeltine
Bass - Peter Washington
Drums - Louis Hayes
This angular song has an edgier sound than many other Hazeltine works, though it's no less swinging. The first phrases of the melody have a lot of fourths and fifths; in the seventh measure the melody becomes simpler and more lyrical, but it gets a little angular again toward the end of the 16-measure A section. There is little repetition or sequence in the melody within both the A section and bridge. Though the form is 64-measure AABC, our lead sheets have rehearsal letters on each eight-measure section (for example the bridge is C and D).

The key center is definitely F, but the changes wander to quite a few places in the A section, including two descending series of major 7th chords. The bridge changes begin with chromatically descending II-V7s from Bbm7 down to F♯m7-B7, which functions as a tritone substitute resolution to B♭ major. This is followed by A♭ major, and the last four measures of the bridge have a resolution to C major with the classic "Coltrane changes" reharmonization.

There are a few rhythm section hits in the A section, and a light Latin groove on measures 7 and 8. The solo changes are simplified. There's a short coda that extends the final melody line downward along with the bass line; the melody then rises in an F minor scale to B♮, with the final chord an E triad over F.

A piano lead sheet is available, showing some countermelodies that David plays to fill in the longer notes of the melody. There is also a bass part, which has all the rhythm section figures as well as slashes in those parts of the melody where the bass walks.
For more from
this album
, check out
One For Peter
and
Catherine's Fantasy
. In addition to "The Classic Trio" from 1996 and "
The Classic Trio Volume II
" from 2000, Hazeltine, Washington and Hayes also recorded an album with saxophonist
Eric Alexander
in 2001 as "The Classic Trio Meets Eric Alexander." The same trio plus tenor saxophonist Bob Malach accompanied vocalist
Georgie Fame
on the latter's album "Poet In New York" in 2000. Hazeltine's 2012 album called "The New Classic Trio" features George Mraz and Joe Farnsworth.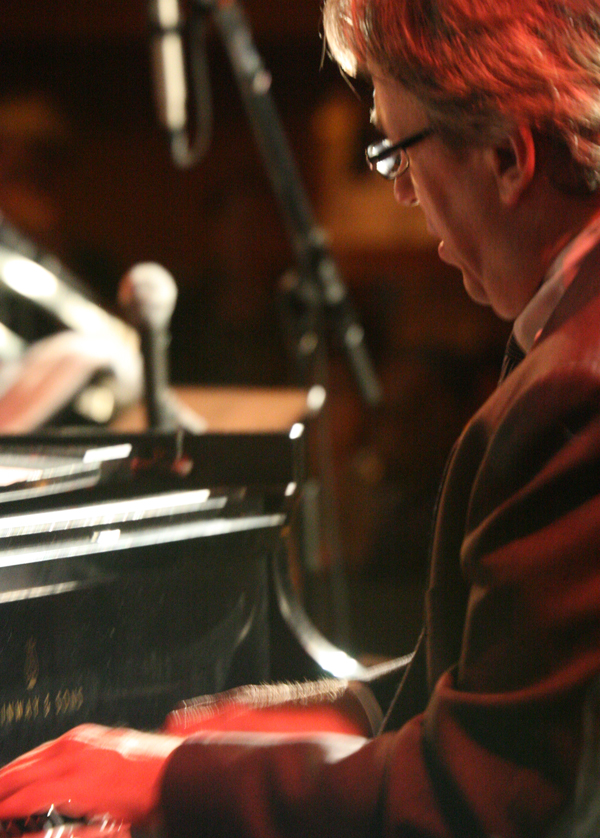 born on October 27, 1958
Heralded by pianist Cedar Walton as the "brightest star on jazz piano's horizon," David Hazeltine is considered to be one of jazz's premier pianists as well as composer-arrangers. With a mantra to "swing as much as humanly possible," David's style is infused with influences of Art Tatum, Bud Powell, Buddy Montgomery, Barry Harris and Cedar Walton while still retaining his own fiercely individual voice. Hailing from Milwaukee, David made his professional debut on the organ when he was just thirteen years old. Read more...