Tommy Turrentine
April 22, 1928 – May 13, 1997
| | |
| --- | --- |
| Instrument | trumpet |
| Birthplace | Pittsburgh, PA |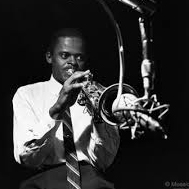 Trumpeter Tommy Turrentine, brother of saxophonist Stanley, started his performing career with the band of Earl Bostic. He often played and recorded with Max Roach during the 1950s and 60s. During this time, Tommy collaborated with Julian Priester to write the hit song As Long As You're Living, to which Oscar Brown soon wrote a lyric (titled Long As You're Living). The vocal version was first recorded by Abbey Lincoln in 1959 and has gone on to be recorded by several other major jazz vocalists like Karrin Allyson, Claudia Acuña, and more recently, Cyrilee Aimèe. This composition is available in Second Floor Music's Sing JAZZ!
Turrentine also recorded with tenor saxophonist Booker Ervin, bassist Paul Chambers, pianist Horace Parlan and others on the New York Blue Note scene, including Jackie McLean, Sonny Clark, Dexter Gordon, Lou Donaldson and, of course, his brother Stanley. He was close to drummer Philly Joe Jones and recorded on Jones' "Mean What You Say" album. In later years he played in the Sun Ra band and was active in the University of the Streets in NYC, mentoring young musicians.
Tommy recorded one album as a leader, featuring trombonist Julian Priester, Stanley Turrentine on tenor sax, and Max Roach, in 1960, which included the first instrumental recording of As Long As You're Living.