Big Brown Eyes

– Tommy Turrentine & L. Aziza Miller

This syncopated swing will add some punch to your repertoire. Exclusive MP3s available: full track and Minus You practice track without vocal.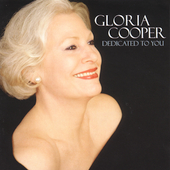 All selected items will be available for download after purchase.
Recording:

Gloria Cooper - Dedicated To You

Recorded on:

October 1, 2004

Label:

Origin (82450)

Concert Key:

B-flat

Vocal Range:

Alto, F3 to A-flat4

Style:

Swing (medium)
Vocal, Piano - Gloria Cooper
Trumpet - Don Sickler
Tenor Sax - Wayne Escoffery
Guitar - Freddie Bryant
Bass - Tim Givens
Drums - Vince Cherico
Arranger - Don Sickler
Our audio excerpt starts with Gloria Cooper singing the melody. The recorded track starts with a four-measure drum solo (brushes). As you'll hear, the A sections of the melody are a question and answer between the vocal melody and the rest of the band, and the bridge is swing (4-feel). The form of the melody is AABABA, while the solo section is AABA. The A sections start as chromatically rising two-measure II-V-I patterns.
The MP3 files of Gloria Cooper's track as well as the no-vocal version are available on this site.
Lyric Description:
This lyric speaks of a budding romance between two people whose eyes, we ultimately discover in a nice bit of surprise, are the same color. L Aziza Miller wrote the delightful lyric to
Tommy Turrentine's
instrumental
Glo's Theme.
No-vocal version:
This is the same arrangement minus the vocal melody, without the solos.
If another key would be better for you, send the key you'd like to
Don
and we'll post the transposition on the website for purchase. If you're not sure which key is best, send us your range and we'll work with you to figure out the best key.
This lead sheet is also found in our
Sing JAZZ!
songbook, a collection of stunning, lesser-known vocal selections from the Second Floor Music repertoire (
Sing JAZZ! contents)
. In that book, it's in the key of C.
Check out other titles from this
album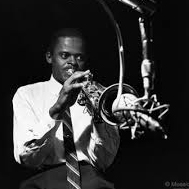 April 22, 1928 – May 13, 1997
Trumpeter Tommy Turrentine, brother of saxophonist Stanley, started his performing career with the band of Earl Bostic. He often played and recorded with Max Roach during the 1950s and 60s. During this time, Tommy collaborated with Julian Priester to write the hit song As Long As You're Living, to which Oscar Brown soon wrote a lyric (titled Long As You're Living). The vocal version was first recorded by Abbey Lincoln in 1959 and has gone on to be recorded by several other major jazz vocalists like Karrin Allyson, Claudia Acuña, and more recently, Cyrilee Aimèe. This composition is available in Second Floor Music's Sing JAZZ! Read more...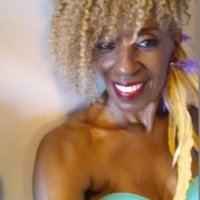 born on November 27, 1948
L. Aziza Miller is a composer, arranger, pianist, poet and vocalist. Aziza was educated at Manhattan School of Music where she received her Bachelor's Degree in Theory and her Master's Degree in Music Education. She went on to teach in the New York City public schools system as a music teacher for 16 years, winning the Presidential Scholar Distinguished Teacher Award from President Bill Clinton in 1997. Among her students is singer-songwriter Alicia Keys. Read more...