L. Aziza Miller
| | |
| --- | --- |
| Instrument | piano |
| Birthplace | New York, NY |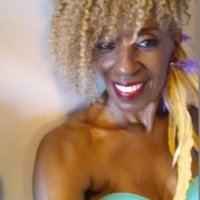 L. Aziza Miller is a composer, arranger, pianist, poet and vocalist. Aziza was educated at Manhattan School of Music where she received her Bachelor's Degree in Theory and her Master's Degree in Music Education. She went on to teach in the New York City public schools system as a music teacher for 16 years, winning the Presidential Scholar Distinguished Teacher Award from President Bill Clinton in 1997. Among her students is singer-songwriter Alicia Keys.
Aziza worked extensively with Natalie Cole as her conductor and pianist for five years and composed a song (La Costa) recorded by Natalie that was released on her platinum-selling album "Thankful." Aziza has also collaborated on lyrics with Ahmad Jamal (who also recorded La Costa).
Azziza has written lyrics for Ray Bryant's classic Cubano Chant (entitled One Fine Day), which was recorded by Tina May. She's added lyrics to other compositions by jazzleadsheets.com composers including Milton Sealey (featured on vocalist Jeri Brown's "Triptych") and Tommy Turrentine. Other artists to record compositions and/or lyrics by Aziza include Phil Upchurch, Ben Westbeech, Gloria Cooper and Vanessa Rubin.
Aziza's own releases include "City Living" (1979), "JAZZSOETRY VOL. 1 & 2" (2007 and 2010, respectively), and "What's On Your Mind?" (2014). She continues to perform in the New York City area and along the East Coast in clubs such as Joe's Pub, The Blue Note, Ashford & Simpson's Sugar Bar, The Metropolitan Room, and Brooklyn Academy of Music's BAM Café. Learn more about Aziza at her website.