João

– Tommy Turrentine

A cheerful Brazilian-influenced composition.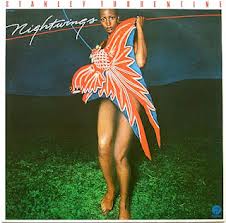 All selected items will be available for download after purchase.
Recording:

Stanley Turrentine - Nightwings

Recorded on:

June or July, 1977

Label:

Fantasy (F 9534)

Concert Key:

C

Vocal Range:

, to

Style:

Latin (Mambo)
Tenor Sax - Stanley Turrentine
Keyboards - Paul Griffin
Guitars - Eric Gale, Cornell Dupree
Electric Bass - Gary King
Drums - Charles Collins
Percussion - Crusher Bennett
- plus horns and strings
Arranger - Claus Ogerman
From Don Sickler: "Trumpeter/composer Tommy Turrentine heard and wrote this composition as a 24-measure ABA format, but Stanley (his younger brother, who played tenor sax) recorded it in a more conventional AABA format on his '
Nightwings
' album.
"To introduce this song in a way closer to Tommy's original intention, our audio excerpt starts on Stanley's second A section so you hear the A section going right into B, the same way our ABA lead sheet is written. Tommy also heard specific shifts in the melodic rhythm, especially in the B section, but Stanley made all the bridge rhythms the same on his recording. It's common for performing artists to reconstruct a song to their liking, but we've notated Tommy's rhythms in our lead sheet.. Now you can hear how Tommy's younger brother interprets his older brother's melody, and you can also see the way Tommy wrote it out."
In 1946, Tommy Turrentine, at 18, was already playing with Benny Carter in California. Tommy started recording in 1949 in the George Hudson band. After serving in the army, Tommy returned to his home town of Pittsburgh and led a rehearsal band with his younger brother Stanley (1953-1954). The brothers started recording together in the Earl Bostic band in 1953. In 1959 they were together as part of Max Roach's three-horn front line quintet, alongside trombonist
Julian Priester
, as well as with the Abbey Lincoln sextet. In 1960 Tommy used the same three-horn front line on his own album simply called "Tommy Turrentine" (on Time Records). This recording also introduced the instrumental version of a Turrentine/Priester composition that later, with lyric added by vocalist Oscar Brown, Jr., became a classic, recorded many times: see "Long As You're Living" in Second Floor Music's
Sing JAZZ!
songbook.
Don continues: "Stanley is the much more widely-known brother, with many, many recordings as a leader. However, I heard from Stanley's own lips that he felt Tommy was the strongest musical talent in the family. Tommy was a great trumpet player and very gifted composer. Check out his instrumental
Gone But Not Forgotten
and a composition with lyric,
Big Brown Eyes
."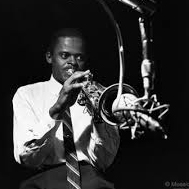 April 22, 1928 – May 13, 1997
Trumpeter Tommy Turrentine, brother of saxophonist Stanley, started his performing career with the band of Earl Bostic. He often played and recorded with Max Roach during the 1950s and 60s. During this time, Tommy collaborated with Julian Priester to write the hit song As Long As You're Living, to which Oscar Brown soon wrote a lyric (titled Long As You're Living). The vocal version was first recorded by Abbey Lincoln in 1959 and has gone on to be recorded by several other major jazz vocalists like Karrin Allyson, Claudia Acuña, and more recently, Cyrilee Aimèe. This composition is available in Second Floor Music's Sing JAZZ! Read more...