Alone With Just My Dreams

– George Duvivier

This early bebop-era ballad was not recorded during the composer's lifetime; fortunately he wrote it out! Trumpeter Joe Wilder first recorded it; we have two exclusive recordings available, in two different keys, with Minus You tracks for any melody instrumentalist.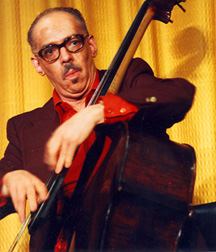 August 17, 1920 – July 11, 1985
August 17th is the 100th anniversary of the birth of George Duvivier, one of the most in-demand bass players of all time! Read more...