310 Blues

– Ralph Moore

A blues head in a classic hard bop style, fitting right over a shuffle groove. Though the melody is quite simple, the changes have some interesting substitutions on both the head and solos.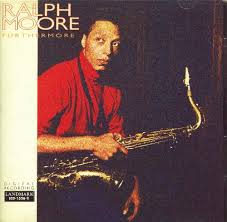 All selected items will be available for download after purchase.
Recording:

Ralph Moore - Furthermore

Recorded on:

March 3 & 5, 1990

Label:

Landmark (LLP 1526)

Concert Key:

B-flat

Vocal Range:

, to

Style:

Swing (medium)
Trumpet - Roy Hargrove
Tenor Sax - Ralph Moore
Piano - Benny Green
Bass - Peter Washington
Drums - Kenny Washington
This medium shuffle blues is in a classic hard bop style. The melody is a quite simple riff, reminiscent of iconic blues heads such as
Hank Mobley
's
Dig Dis
or
Sonny Clark
's
Cool Struttin'
. The changes of
310 Blues
, however, give the song an extra layer of interest, with several unexpected motions and substitutions starting with a G♭7 in the second measure. E♭7 in the fifth measure starts a circle of fourths to another G♭7, while the turnaround in the 9th and 10th measures is a smooth tritone sub resolution: Cm7-Bmaj7-B♭7. The last two measures have a quick descending series of II-V7s.
On the recording, the horns play the melody in octaves and harmonize in the last two measures. These harmonies are shown in all lead sheets. The recording has an unusual solo order—trumpet, piano, drums, tenor sax and bass; everyone plays the last two measures of the melody at the end of the drum solo to set up the tenor solo. Our clip fades in from the drum/rhythm section intro.
For more from
this album
, check out Ralph's
Line D
and
Roy Hargrove
's
Into Dawn
. These songs, unlike
310 Blues,
feature
Victor Lewis
on drums.
Drummer Kenny Washington also played on Ralph's debut album as a leader, "Round Trip" from 1985, as well as his 1988 album "Images". Ralph and Kenny first recorded together also in 1985, on
Valery Ponomarev
's "
Means Of Identification
". All these albums were recorded by Rudy Van Gelder at the Van Gelder Studio in Englewood Cliffs, New Jersey.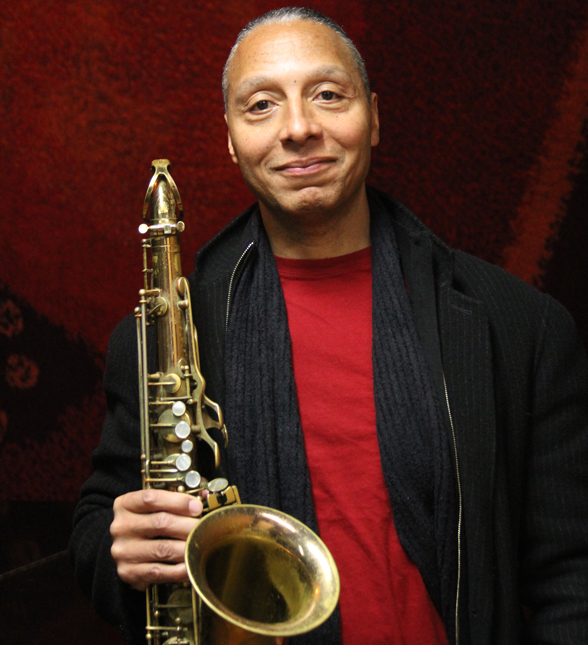 born on December 24, 1956
Born in London, saxophonist Ralph Moore came to the US and attended Berklee College of Music, where he studied with saxophonist Andy McGhee. Three years later he received the Lenny Johnson Memorial Award for outstanding musicianship from the college. He moved to New York City in 1981 and within two months had joined the Horace Silver Quintet for an association that lasted four years and included tours of Europe and Japan. Read more...