Touching Affair

– James Williams

A beautiful slow modal bossa, reminiscent of McCoy Tyner. We now have a "Further Explorations" version available, with a Minus Melody track.
All selected items will be available for download after purchase.
Recording:

James Williams - Alter Ego

Recorded on:

July 19, 1984

Label:

Sunnyside (SSC 1007)

Concert Key:

F-sharp minor

Vocal Range:

, to

Style:

Even 8ths
Alto Flute - Bill Easley
Soprano Sax - Bill Pierce
Guitar - Kevin Eubanks
Piano - James Williams
Bass - Ray Drummond
Drums - Tony Reedus
Our audio excerpt starts with the melody, but on the recording, the melody is set up by the piano and bass figure (fully notated in the C treble clef lead sheet) which also accompanies the first twelve measures of the melody. The melody then changes direction, establishing some new rhythm patterns before the A section is repeated. For the bridge, the AABA form moves to D major before returning to F-sharp minor for the last A section. James Williams is the only soloist on this recording; he elected to solo over an F-sharp vamp until cuing the last four measures of the A section chord progression.
Don Sickler recalls, "T.S. Monk really dug this recording when I played it for him in the late 1990s. He decided he wanted to put his own spin on it, making the intro figure a little more funky. On the
T.S. Monk
recording, the whole form of the composition is used as the solo section, with the soloists each taking a section of the form."
James Williams played and recorded with Art Blakey and The Jazz Messengers starting in 1977. His last recording as a Messenger was in June 1981, on the Concord label, a label for which he had already done two albums as a leader himself while a Messenger. In February, 1982, he did his third album for Concord, then, before the end of the year, recorded as a sideman on dates by guitarist Emily Remler and Tal Farlow as well as tenor saxophonist Red Holloway. His next date was "
Alter Ego
," where he reunited with
Billy Pierce
and Bill Easley, who were both on his first date as a leader in 1977. Pierce was also a Jazz Messenger with James. Drummer Tony Reedus, although near in age to James, was actually his nephew (James' oldest sister's son). Sadly, both men died far too young.
Lyricist and music attorney Marc Ostrow wrote a lyric to this composition, with the new title of
You Never Leave My Mind.
It was recorded by vocalist Gloria Cooper, and is also available on this site, along with an accompaniment-only MP3 version (in B-flat minor).
Solo Piano Arrangement:
You'll note, on the ensemble recording, James (on piano) doubles the melody with the horn players, so it was natural for him to write a solo piano arrangement, including all of his tricky runs and counter melodies. In addition to the arrangement, a solo piano recording is also available. Over a couple of sessions at Rudy Van Gelder's studio in 2009, pianist Kenny Drew, Jr., recorded a number of solo piano arrangements from Second Floor Music, including this James Williams beauty. Both the arrangement and the recording are available here. Second Floor Music also has a print folio of thirteen James Williams solo piano arrangements, including
A Touching Affair
:
Arrangements for Solo Piano by James Williams
.
Second Floor Music also publishes
combo arrangements
by James Williams.
Essential Bass (Ray Drummond) [LEVEL 3]
For the Intro and the A sections of this AABA form, the bass has a specific part to play which is the glue that holds everything together. James Williams' original bass part just has beat slashes and chord symbols for the eight-measure B section. Our bass part shows the chord symbols above the appropriate beats in the B section as per James' original manuscript part. Added cue size notes show what bassist Ray Drummond came up with for the opening bridge.

Basic Bass [LEVEL 2]
Pianist James Williams wrote some great tunes over the course of his career. It's evident through his writing that Williams had definite ideas about what he wanted bassists to play. Some of his bass parts are on the difficult side because of technical demands or range. Regardless, we feel that his compositions can be played well by groups with any level of experience, so we've created a slightly simplified Basic Bass part for this beautiful composition. Simplifying the bass part allows the bassist to play as comfortably as anybody else in the group.

Another important lesson: in the end of the third measure of the bridge, the chord symbol is a major7♯5, the ♯5 is played by one of the horn harmony parts. Ray Drummond still hears a ♮5 under the ♯5, and the ♮5 also sounds great to my ears as well, what do you think? I first used to think that if the chord symbol said ♯5, that the bass player would have to always play a ♯5. Often, that's not the case.

If you're an inexperienced bassist, this could be challenging at first, but once you get the notes of this basic part under your fingers, with a little patience and a lot of concentration on getting the notes in tune at the recorded slow tempo, you can take a giant step as a bass player. The other great learning experience you gain from playing this part with the recording is, it forces you to listen very carefully to master bassist Ray Drummond. You'll immediately realize he plays more notes than are written on your part. However, all of the written notes in your part fit with Ray's notes; the goal is to make sure your notes lock with his notes, and you "feel" all the rhythms with Ray.

Put on your headphones and start grooving with Ray. Also be conscious of locking in with the rest of the rhythm section (pianist James William, and drummer Tony Reedus).




All selected items will be available for download after purchase.
Recording:

Don Sickler - Further Explorations With Larger Ensembles

Recorded on:

October 1, 2004

Label:

jazzleadsheets.com (JLS 1041)

Concert Key:

B-flat minor

Vocal Range:

, to

Style:

Even 8ths
Trumpet, Flugelhorn - Don Sickler
Soprano Sax - Wayne Escoffery
Guitar - Freddie Bryant
Piano - Gloria Cooper
Bass - Tim Givens
Drums - Vince Cherico
Our "Further Explorations" version is adapted from the Gloria Cooper vocal recording (
You Never Leave My Mind
), in the key of B♭ minor. Much of the accompanying two-horn (plus guitar) arrangement is notated in our Minus You part, with the notes actually written in the staff, smaller than the melody notes, everywhere except the bridge where the rhythms appear below the staff.
Don Sickler's arrangement provides a complex yet calming background to one of James' most beautiful compositions. Check out the Minus You track for some excellent practice time.
Exclusive Minus You audio track
clip
The Minus Melody track is quite straightforward. The soloist tacets for the intro and comes in on the melody.
The form is:
-- intro
-- melody
-- solo 1 chorus
-- out melody: from B
-- coda
Accompanying horn and guitar parts are notated throughout.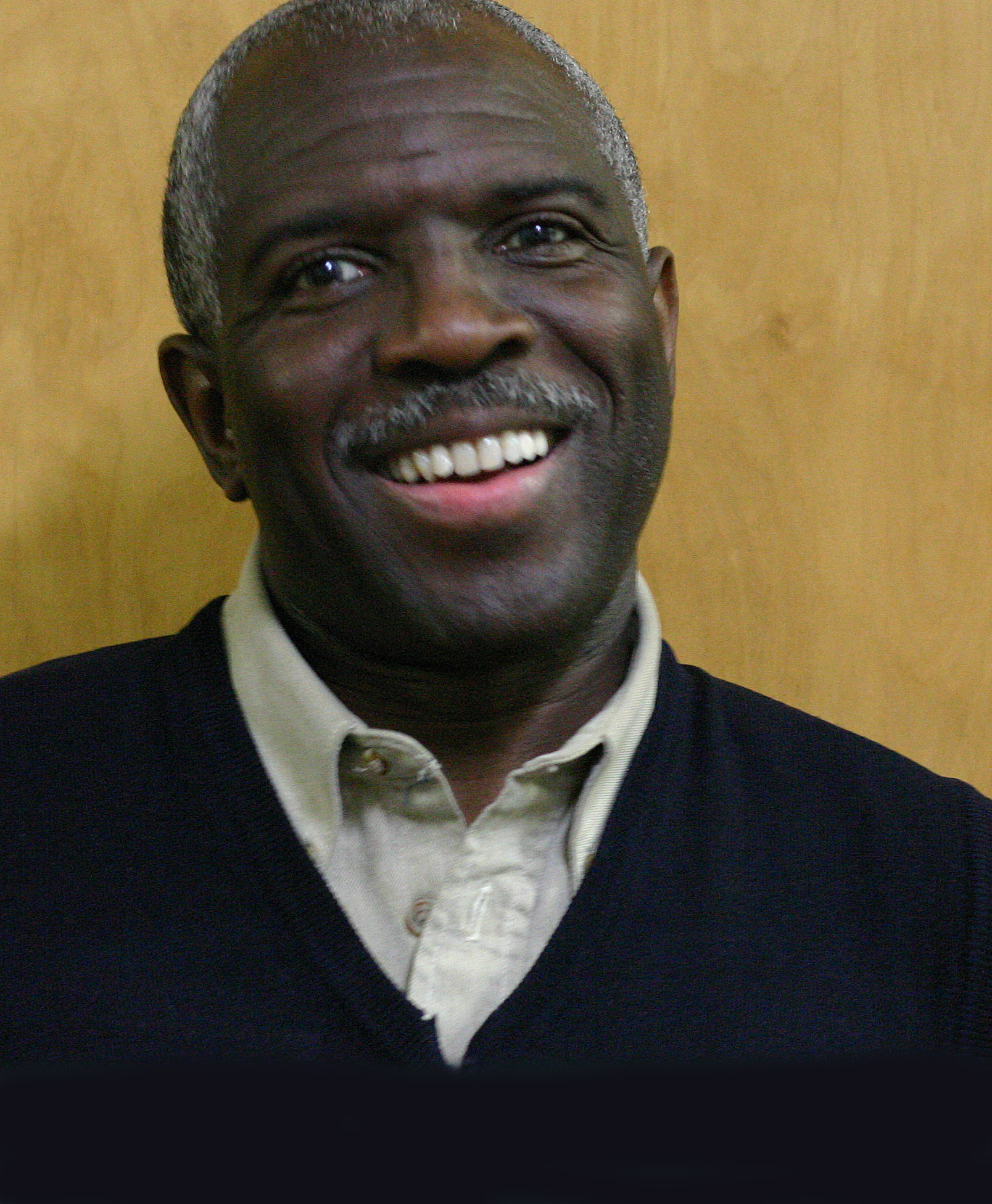 March 8, 1951 – July 20, 2004
James Williams' distinguished career began in the city in which he was raised: Memphis, Tennessee. Having taken up piano at the age of thirteen, he graduated from Memphis State University in the early seventies and threw himself into his city's jazz community. Only a year after attaining his degree, Williams was hired as a professor at Berklee College of Music in Boston, Massachusetts. Coming to a new city opened up an entirely new scene for the young pianist, who began to play as a sideman for visiting artists like Red Norvo, Art Farmer, Sonny Stitt and Milt Jackson. When Art Blakey met him in 1977, he convinced the then-26 year-old Williams to resign from Berklee and go on tour with the Jazz Messengers, a post he held for the next four years and with whom he would win a Grammy Award nomination for the album "Straight Ahead." Read more...