To You, Dear One

– Eli "Lucky" Thompson

A dramatic ballad in Lucky's unique style, combining parallel minor and major tonalities. It is one of many of his own songs he recorded in Paris in 1956.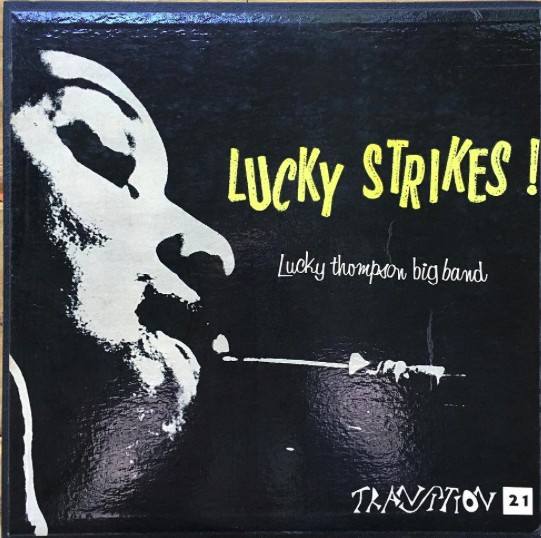 All selected items will be available for download after purchase.
Recording:

Lucky Thompson - Lucky Strikes!

Recorded on:

April 17, 1956

Label:

Transition (TRLP 21)

Concert Key:

F

Vocal Range:

, to

Style:

Ballad
Trumpet - Christian Bellest
Trombone - Charles Verstraete
Alto Sax - Jo Hrasko
Tenor Sax - Lucky Thompson
Bari Sax - Marcel Hrasko
Piano - Martial Solal
Bass - Benoit Quersin
Drums - Gerard "Dave" Pochonet
A dramatic gem of a ballad, as sophisticated and ingenious as Lucky Thompson's ballads usually are. This one starts in F minor, but the real key center is F major. After four measures of relatively simple F minor changes, the fifth measure goes to F major followed by a series of quick II-V7-Is to A, A♭, and D♭. The second A section starts the same, but goes to A minor in the sixth measure instead of A major, initiating a descending sequence to F major. The third of the A chord is in the melody, so it's a particularly dramatic contrast between C♯ in the first A section and C natural in the second. The bridge goes to B♭ major, with a brief foray into G major in the fourth measure, before chromatic approach II-V7s (A♭m7-D♭7-Gm7-C7) back to the C section which is the same as the second A section.

The melody has a classic contrast of wider upward and narrower downward intervals, leaping up to F in the first measure and to E in the fifth and resolving these phrases by a longer descent.

There is a colorful intro which features some unusual chord qualities: major sevenths with sharp ninths. D♭maj7(♯9) is a chord that can be formed from the F harmonic minor scale. This intro reappears as a coda. This recording is one and a half choruses long; after the head, Lucky solos on the bridge and plays the C section out. The modulation to the bridge from the recording is shown in the lead sheets, as well as an alternate first ending to connect back for soloing on the A section.
The Transition album "
Lucky Strikes!
" must not be confused with "
Lucky Strikes
," Lucky's classic 1964 quartet album for Prestige. This Transition album was recorded near the end of Lucky's stay in Paris in 1956. Besides the octet session of April 17th, it contains a nonet session recorded on March 29th with a similar personnel plus guitarist Jean-Pierre Sasson, with Fernand Verstraete and Andre Paquinet replacing Christian Bellest and Charles Verstraete, respectively. For more from Lucky's trip to Paris, check out
Easy Going
and
To A Mornin' Sunrise
, another ballad.
To You, Dear One
was recorded again in 2000 by Norwegian tenor saxophonist Bodil Niska. Another version comes from "The World Awakes," tenor saxophonist Michael Blake's tribute album to Lucky Thompson, recorded in Denmark in 2006.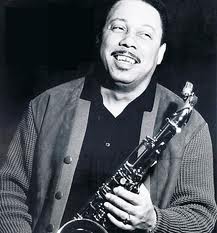 June 16, 1923 – July 30, 2005
Saxophonist Lucky Thompson is one of the great treasures of jazz. He was born in Columbia, South Carolina, but was raised in Detroit, Michigan. He played in local groups with Hank Jones, Sonny Stitt and others. In August, 1943, when he was 19, he left Detroit with Lionel Hampton's Orchestra, eventually arriving in New York City. Still a teenager, his first recording date was with Hot Lips Page on March 18, 1944. Later in 1944 he started recording with both Lucky Millinder and Count Basie. Read more...