Easy Going

– Eli "Lucky" Thompson

A medium-up rhythm changes variant with Lucky's unmistakable phrasing. It's a classic example of Lucky's little-known large ensemble arrangements from his trip to Paris in 1956.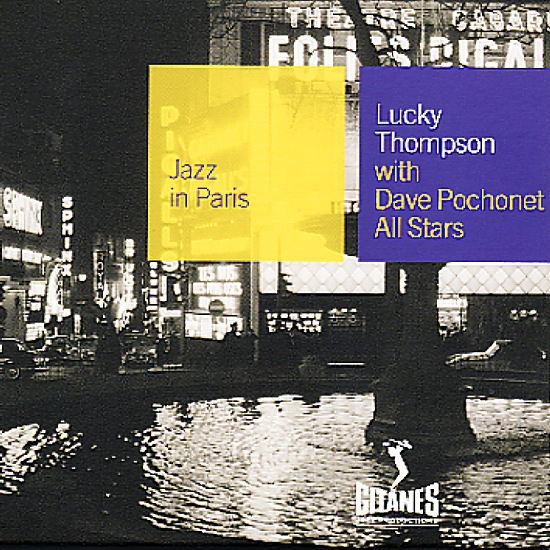 All selected items will be available for download after purchase.
Recording:

Eli "Lucky" Thompson - Lucky Thompson & Dave Pochonet's All Stars

Recorded on:

May 11, 1956

Label:

Club Francais du Disque (LP 84)

Concert Key:

B-flat

Vocal Range:

, to

Style:

Swing (medium up)
Trumpet - Fernand Verstraete
Trombone - Charles Verstraete
Alto Sax - Jo Hrasko
Tenor Sax - Lucky Thompson
Bari Sax - Michel de Villers, Marcel Hrasko
Guitar - Jean Pierre Sasson
Piano - Henri Renaud
Bass - Benoit Quersin
Drums - Gerard "Dave" Pochonet
The melody of this song is full of Lucky's personality, being built around his unique phrasing. After the intro, the first four measures spiral downward over an octave and a fifth, while the second four measures rise with a bluesy figure; the rhythms are syncopated in a distinctively Lucky-esque way. The changes are close to "rhythm changes," with a different bridge that establishes D and F major tonalities. Both this bridge and the intro (which reappears as a coda) have fanfare-like ensemble figures that are harmonized with a different chord on each important note; these harmonizations are also classic Lucky in their voice leading.

An interlude sets up the first soloist, starting after seven measures of the C section and holding out some unexpected minor 11th chords while the soloist begins. The solo changes are standard rhythm changes.

In this arrangement the saxes play the A section melody; brass figures that interject at the ends of the A sections are also notated. On the recording the head out is played from the bridge, but the A section could also be used to begin the out head.
This song is a classic example of the twelve large ensemble compositions and arrangements that Lucky recorded over three sessions in Paris in March, April, and May 1956. Many of these have similar fanfare-like intros. For more information on, and another song from, Lucky's trip to Paris, check out
To A Mornin' Sunrise
.
As mentioned in Noal Cohen's discography of
Lucky Thompson
, the instrumentation of this session is slightly confused. Michel de Villers is credited as playing alto and baritone sax, but it is not certain which instrument he plays on which song. It is possible that not all songs from this session have four saxophones; the other two of Lucky Thompson's Paris large ensemble sessions have only three. Aural evidence suggests that if there is a fourth saxophone on
Easy Going
, it is a second baritone and not a second alto.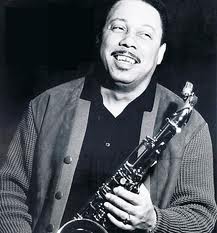 June 16, 1923 – July 30, 2005
Saxophonist Lucky Thompson is one of the great treasures of jazz. He was born in Columbia, South Carolina, but was raised in Detroit, Michigan. He played in local groups with Hank Jones, Sonny Stitt and others. In August, 1943, when he was 19, he left Detroit with Lionel Hampton's Orchestra, eventually arriving in New York City. Still a teenager, his first recording date was with Hot Lips Page on March 18, 1944. Later in 1944 he started recording with both Lucky Millinder and Count Basie. Read more...