Three Gifts

– Bill Mobley

A colorful medium swinger in an angular post-bop style. Full score and parts are available for the sextet arrangement.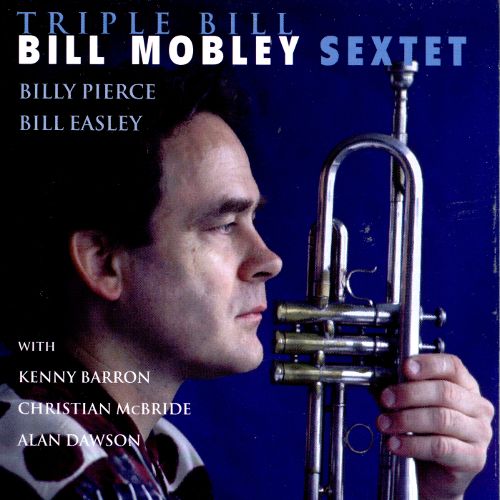 All selected items will be available for download after purchase.
Recording:

Bill Mobley - Triple Bill

Recorded on:

June 28, 1993

Label:

Evidence (22163)

Concert Key:

G, No key center

Vocal Range:

, to

Style:

Swing (medium)
Trumpet - Bill Mobley
Alto Sax - Bill Easley
Tenor Sax - Billy Pierce
Piano - Kenny Barron
Bass - Christian McBride
Drums - Alan Dawson
A medium swinger with a modern post-bop sound. The melody has a few tricky, angular lines, but it's held together by simpler, more lyrical phrases and a neatly symmetrical structure. The basic key center is G major, but we show no key signature; the melody and changes often slip between major and minor tonalities.

The form is 40-measure AABC—eight-measure A and C and a 16-measure bridge. The end of the second A contains the only resolution to a G major chord; the first A and C end on A♭maj7. The bridge has a D♭ major or B♭ minor tonality; it's based on a rhythmic two-measure pattern of call and response between the melody and rhythm section. There are rhythm section figures nearly throughout the head; at the beginning of the A section, a rhythmic bass line fills in around the melody, followed by stop-time hits. The solo changes are the same as the head but with a 4-feel throughout.

There's an intro that vamps the first two chords of the head, G7sus and F7. These are repeated for four measures over a G pedal, and then eight measures with the bass figure that appears at the beginning of the A section. These eight measures are also played after the solos to set up the out head.

About the arrangement: A full score and parts are available for the sextet arrangement from the recording. The horns are voiced on the longer notes of the A section and most of the bridge, in angular harmonic shapes: stacked fourths, or a fourth above a second. The first note of the melody is an interesting harmonic choice: B over a G7sus chord, voiced with the fourth (C) in the lower octave in both the three-horn arrangement and the piano voicings of the intro.
The rhythm section parts for this arrangement would also work in a quartet setting with one melody instrument.

Our trumpet and alto sax 1st parts are also the B♭ and E♭ lead sheets. The C treble clef lead sheet is written an octave lower than the range where the melody would be played as a 1st part on guitar with the sextet arrangement, so we also have a guitar 1st part written an octave above.
For another on
this album
check out
James Williams
'
Mulgrew's Motif
. "Triple Bill" also includes a version of
I Love It When You Dance That Way
by
Donald Brown
. The "Triple Bill" horn section appears on one other album so far,
Geoffrey Keezer
's "Other Spheres" from 1992. Bill Easley and
Billy Pierce
also played together on Bill Mobley's 2001 big band album "New Light." Mobley's first recording with drummer Alan Dawson was on Pierce's 1991 album ""
One For Chuck
."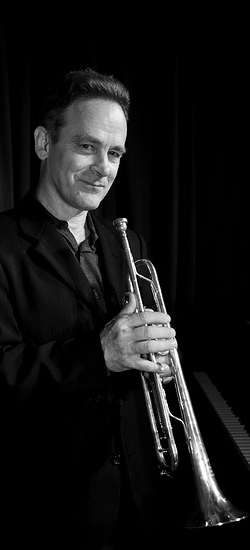 born on April 7, 1953
Bill Mobley has been a fixture of New York's straight-ahead and modern jazz scene for over 30 years as a trumpeter, composer, and bandleader. Originally from Memphis, he studied at Memphis University alongside pianists James Williams, Donald Brown and Mulgrew Miller, all three of whom he would go on to record with in New York after moving there in 1987. Read more...