Bill Mobley
| | |
| --- | --- |
| Instrument | trumpet |
| Birthplace | Memphis, TN |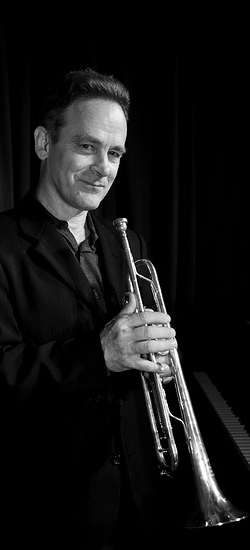 Bill Mobley has been a fixture of New York's straight-ahead and modern jazz scene for over 30 years as a trumpeter, composer, and bandleader. Originally from Memphis, he studied at Memphis University alongside pianists James Williams, Donald Brown and Mulgrew Miller, all three of whom he would go on to record with in New York after moving there in 1987.
Though never an Art Blakey sideman, Mobley has played extensively with several of the latter-day Jazz Messengers. His first recording, in June 1987, was on Donald Brown's debut album "Early Bird." The day after the last of the "Early Bird" sessions, saxophonist Billy Pierce recorded Mobley's composition The Future Was Now on his album ""Give And Take." In 1988 Mobley and Pierce recorded together for the first time on another pianist's debut album: Geoffrey Keezer's "Waiting In The Wings."
The ten recordings Bill Mobley has released so far as a leader include four big band albums. Mobley's big band had a long-running weekly residency at Smoke Jazz Club, recording "Live At Smoke" in 2011. Mobley has played in quite a few big bands, including those of Toshiko Akiyoshi and Maria Schneider early in his career; more recently he has recorded in big bands led by trombonists Pete McGuinness and Scott Reeves.
Mobley is also known as an educator, having taught at Berklee College of Music and at William Paterson University. His method book "Set Works For Trumpet" is available for sale at ejazzlines.com.
As suggested by the band name Mob Scene that he used for his 2007 album "Singularity," Bill Mobley's last name is pronounced "MOB-lee" not "MOH-blee" as in Hank Mobley.