Tell Me What's Your Name

– Idrees Sulieman & Kathe Laursen

A thoughtful, tender ballad in a swing-to-bebop style.
All selected items will be available for download after purchase.
Recording:

Idrees Sulieman - Groovin'

Recorded on:

August 2, 1985

Label:

SteepleChase (SCS 1218)

Concert Key:

F

Vocal Range:

, to

Style:

Ballad
Trumpet - Idrees Sulieman
Tenor Sax - Per Goldschmidt
Piano - Horace Parlan
Bass - Mads Vinding
Drums - Billy Hart
This song has a one-measure rubato intro. If you take a minute to listen to Idrees play it on the piano (click on the other recording cover above), you hear how Idrees conceived it, and how it appears in our lead sheets. When Horace Parlan played it (solo piano), each chord was played before its two melody notes, turning the rhythm into triplets.

This tender song is distinctively a bebop ballad. Like classic bebop ballads such as Dizzy Gillespie's I Waited For You, the melody often rests on the chords' upper extensions. For example, the notes on beats 1 and 3 of the first four measures of the A section are the 9th, flat 9th, 9th, flat 9th, 9th, sharp 9th, 5th, and sharp 11th of their respective chords. In contrast, the bridge begins with a more bluesy feeling, more like a swing song; however, the E-flat that makes the melody particularly bluesy is the flat 9th of the chord, D7. On this recording, Idrees takes the first half of the melody, with tenor saxophonist Per Goldschmidt taking over for the B and C sections.
Recorded in Copenhagen, "Groovin" was the last album Idrees recorded in Europe. Though Idrees and pianist Horace Parlan were living in Europe at the time, the other American on this recording, drummer Billy Hart, was visiting for the summer and fall of 1985. While in Copenhagen, Billy also recorded with pianists Duke Jordan and Paul Bley, plus a few others.

This was Idrees' last album as a leader; he led only four albums, all recorded in Europe. The one before this, "Bird's Grass" from 1976, was also recorded in Copenhagen and also features Per Goldschmidt and Horace Parlan as well as bassist Niels-Henning Orsted Pedersen and drummer Kenny Clarke. Earlier that year (February 16-17), Idrees recorded his album "Now's The Time" with Cedar Walton, Sam Jones and Billy Higgins.
All selected items will be available for download after purchase.
Recording:

Idrees Sulieman - Idrees Sulieman Plays His Compositions On Piano

Recorded on:

June, 1990

Label:

jazzleadsheets.com (JLS 1017)

Concert Key:

F

Vocal Range:

, to

Style:

Ballad
Here you can really hear the harmonies Idrees imagined for this song. The intro measure is played rubato, as on the original recording; however, unlike Horace Parlan, Idrees plays the melody notes with the chords. A prominent difference of voicing in the intro is the third chord: unlike Horace, Idrees uses a ♯11 (or ♭5) on the A7♯5. The tempo for the head is about the same as with the original version. On beat 3 of the sixth measure in the A section, Idrees voices C7 with a 13th, ♯11th, and b9th (A, F♯ and D♭/C♯); this chord is included under the staff in the lead sheet. Horace plays a natural 9th on this chord, which is what Idrees had in his original lead sheet chord symbols.

This rare recording from the Second Floor Music archives was made at what was to become the jazzleadsheets.com studio. Idrees was in New York in the early '90s, initially for concerts in Philadelphia and at Mannes School of Music in NYC: The Idrees Sulieman Quintet, also featuring Ralph Moore, tenor saxophone, Michael Weiss, piano, Peter Washington, bass, and Kenny Washington, drums.
While in New York for a few weeks, he stayed on the couch in the rehearsal studio (at Second Floor Music/jazzleadsheets.com), and Idrees and Don Sickler spent days documenting his music.
Don Sickler:
"Idrees would amaze me every day, playing song after song that he had composed. Some he said were written way back in the 1940s, but they didn't sound like '40s melodies and harmonies! Remember, Idrees was one of the 'deep ones.' In the '40s he was associating with musicians who were at the forefront of the new music. For example, Thelonious Monk's first recorded song and session as a leader (October 15, 1947) for Blue Note Records featured Idrees on trumpet.
In the early 1990s, Idrees also played on Randy Weston's album "The Spirits Of Our Ancestors" and some of Joe Henderson's "Joe Henderson Big Band" album. The latter was produced and conducted by jazzleadsheets.com's
Don Sickler
. Idrees also played on Miles Davis' 1989 Grammy Award winning album "AURA."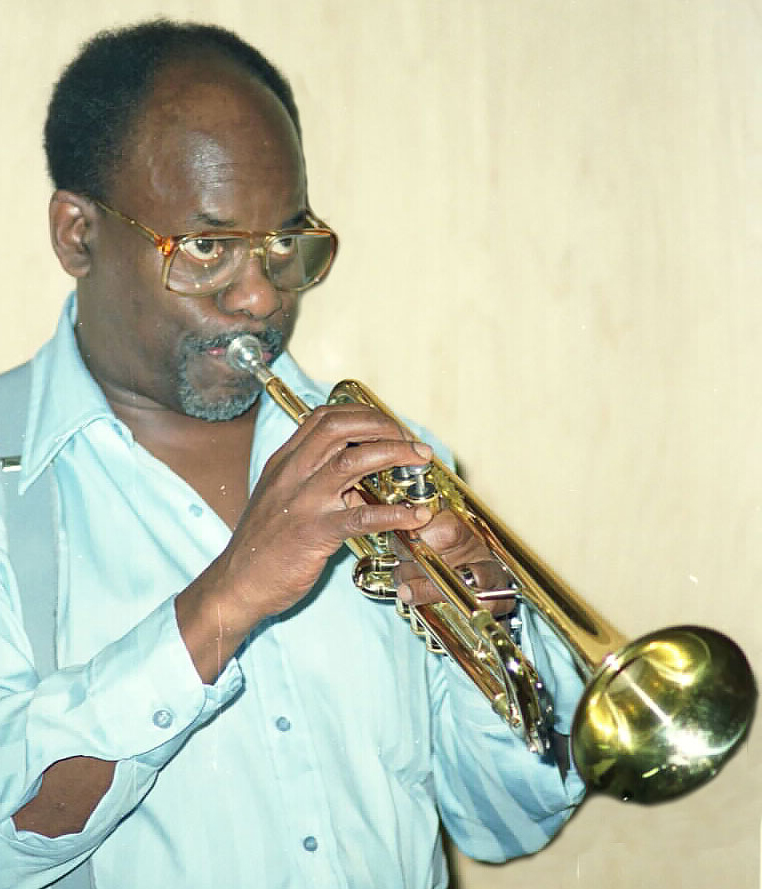 August 7, 1923 – July 25, 2002
Idrees Sulieman was a bop and hard-bop trumpeter who achieved more success in Europe than the United States but left a worldwide legacy as a sideman on some of the most important recordings in jazz and as a composer of unusual, beautiful pieces. Born Leonard Graham in St. Petersburg, Florida, Idrees took up the trumpet when his father couldn't afford to buy him a saxophone. His passion for music brought him to the prestigious Boston Conservatory in the mid-1930s. Shortly after, he began his professional career playing with the Carolina Cotton Pickers in 1939 and the wartime Earl Hines Orchestra (1943-1944). The 1940s brought Idrees into the circles of some of the most important figures in jazz—he worked closely with Mary Lou Williams; had stints with Cab Calloway, Count Basie and Lionel Hampton; and was a sideman on Thelonious Monk's first session as a leader for Blue Note in 1947. Read more...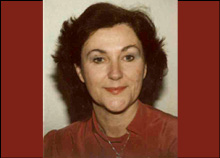 born on October 16, 1934
We don't know much about Kathe Laursen. When Idrees Sulieman left Denmark and came back to the US, he spent some time at Second Floor Music, working with Don Sickler on documenting his music. Idrees told us of his friendship with Kathe Laursen and how she co-wrote some compositions with him. Read more...