Southside

– Wardell Gray

A lively uptempo bebop song full of stop-and-start rhythms. Unlike many bebop songs of the '40s, this one has its own changes, not based on a standard.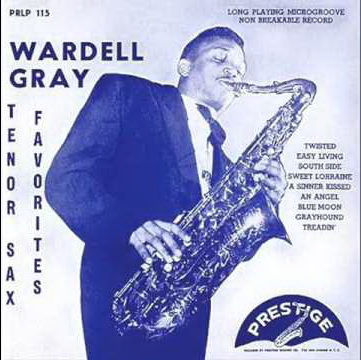 All selected items will be available for download after purchase.
Recording:

Wardell Gray - Tenor Sax Favorites

Recorded on:

November 11, 1949

Label:

Prestige (LP 115)

Concert Key:

G

Vocal Range:

, to

Style:

Swing (uptempo)
Tenor Sax - Wardell Gray
Piano - Al Haig
Bass - Tommy Potter
Drums - Roy Haynes
A lively uptempo song with exciting stop-and-start rhythms, in a classic bebop style. Unlike many bebop songs, including most Wardell Gray compositions, this song has a unique set of changes not based on a standard. The chord progression is based on II-V7s throughout, with a descending sequence starting in the third measure from C♯m7♭5 all the way down to the tonic in the seventh measure. The bridge visits F major and E♭ major. The A section melody is mostly diatonic except for the fifth measure where it reflects B♭m7 to E♭7.

There is a rhythm section intro, in which the drums double the rhythm of the piano melody. This intro is based on a descending sequence of triads a whole step above bass notes: A/G, G/F, and F/E♭. The coda continues the descending II-V7s from the head, going down all the way to E♭m7 to A♭7 as a tritone substitute resolution back to the tonic.

On the master take, Wardell Gray fumbles the coda melody a little; so we've taken the coda melody for our lead sheets from take JRC-47-B. If you find this take, you can't play with it in our key. Due to the recording quality, this alternate is a half step sharp!
If you want to see the complete run down of this recording session, check out this
Wardell Gray Discography
. You'll see there were seven takes (A-G) of Southside. Take E is the master take, and Prestige also lists take D as the alternate.
Wardell was still in Benny Goodman's big band at the time of this recording. This session was the last that Wardell Gray recorded in New York. His next recording was five months later, a quartet session in Detroit (check out
Grayhound
from that session), shortly before he rejoined Count Basie's big band. Pianist Al Haig had recorded with Wardell Gray previously in 1948, on one session each under Haig's (also with Tommy Potter) and Gray's leadership as well as a septet session led by drummer J.C. Heard. Our session is a Roy Haynes only studio session with Wardell.
The session of November 11, 1949, also included the original recording of
Twisted
, Wardell Gray's most famous composition and solo.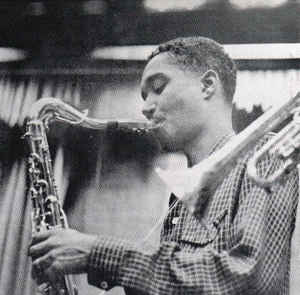 February 13, 1921 – May 25, 1955
Though sometimes overlooked, even to this day—perhaps due to his all-too-brief career or his extensive work in swing big bands —Wardell Gray was among the most important jazz musicians of the bebop era. He was one of the first tenor saxophonists, along with Dexter Gordon , Gene Ammons, and Lucky Thompson, to establish an original voice on the instrument in the bebop style. Read more...