Grayhound

– Wardell Gray

An elegant, swinging riff blues head in the bebop tradition. Our lead sheet shows Wardell's distinctive articulations from the recording.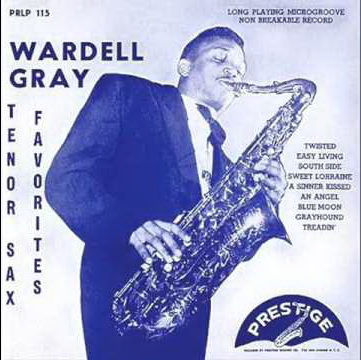 All selected items will be available for download after purchase.
Recording:

Wardell Gray - Tenor Sax Favorites

Recorded on:

April 25, 1950

Label:

Prestige (LP 115)

Concert Key:

D-flat

Vocal Range:

, to

Style:

Swing (medium up)
Tenor Sax - Wardell Gray
Piano - Phil Hill
Bass - James "Beans" Richardson
Drums - Art Mardigan
Elegantly swinging at a medium-up tempo, this catchy riff blues head has a bebop sound. Though the melody is much simpler than many bebop heads, the rhythm of the riff certainly comes out of that tradition. The leaning on beat 2 on the first and fourth measures, and especially the latter hit set up with the "and" of 4 in the third measure, are bebop trademarks.

Our lead sheets have detailed articulations, showing the little scoops and bends that Wardell Gray plays on the recording. We also show the piano intro and Wardell's coda from the recording. Other intros and/or endings could certainly be explored with such a simple yet compelling riff blues head.
This session was recorded in Detroit, where Wardell Gray had begun his career about a decade earlier. The local rhythm section heard here often played at the Blue Bird Inn; there is a private unissued recording of Charlie Parker playing with them in 1949. Gray's session was the only studio recording of both the pianist and bassist; drummer Art Mardigan is much better known for his work with Stan Getz, Jimmy Raney,
Al Cohn
, and the big bands of Georgie Auld and Woody Herman.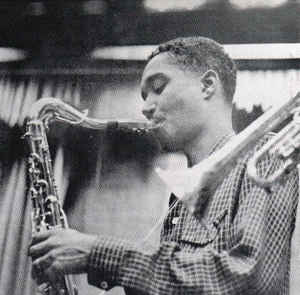 February 13, 1921 – May 25, 1955
Though sometimes overlooked, even to this day—perhaps due to his all-too-brief career or his extensive work in swing big bands —Wardell Gray was among the most important jazz musicians of the bebop era. He was one of the first tenor saxophonists, along with Dexter Gordon , Gene Ammons, and Lucky Thompson, to establish an original voice on the instrument in the bebop style. Read more...