Patience

– Santi Debriano

This blues-like song in 3/4 is mostly based on slash-chord and pedal-point harmonies, giving a unique meaning to the relatively simple melody as well as an intriguing challenge to the soloist.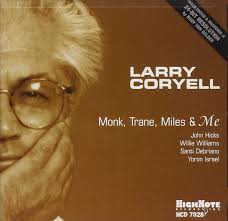 All selected items will be available for download after purchase.
Recording:

Larry Coryell - Monk, Trane, Miles & Me

Recorded on:

May 28, 1998

Label:

HighNote (HCD 7028)

Concert Key:

D minor

Vocal Range:

, to

Style:

3/4 swing (medium)
Guitar - Larry Coryell
Piano - John Hicks
Bass - Santi Debriano
Drums - Yoron Israel
A medium-tempo, laid-back song in 3/4 with a simple flowing melody based on a four-measure rhythmic pattern. For the first twelve measures, the melody is harmonized with triads over a pedal point; the triads are mostly a step away from the root. The form is essentially a sort of blues, with the B section beginning like the A section up a fourth; the harmony in the second half of the B section does not return to the tonic but instead begins a descent in half steps that continues to the II-V7 of the last four measures.

The melody choruses have an extra two measures of pedal point vamp that are not part of the solo choruses. Although it may look a little unconventional, we think we've made this clear in the lead sheets: a repeat sign below the staff indicates the end of the solo chorus.
This was Santi's first recording with Larry Coryell. Santi had done his own first album for HighNote as a leader a little earlier that year (March 20). "Monk, Trane, Miles & Me" was the first of two albums featuring this quartet; the other, "
Inner Urge
", was recorded in 2000 and featured Santi's composition
Abra Cadabra
as well as two
Harold Land
compositions featuring jazzleadsheets.com's
Don Sickler
,
Compulsion
and
Terrain
.
While the melody of Santi Debriano's
Patience
is technically easy to play on the guitar, making it sing is a more difficult challenge. On this recording,
Larry Coryell
adds a number of embellishments including vibrato, glissandi, turns and pull-offs that add to its somber yet intense mood. Our guitar part, written in the appropriate register for the instrument, contains the melody in octaves; for the second time on the in head and for part of the out head, Coryell uses this effective device.
While the melody to this tune can certainly be played by beginning and intermediate guitarists, interpreting the chromatic harmonies while soloing is a challenge more suited to advanced players.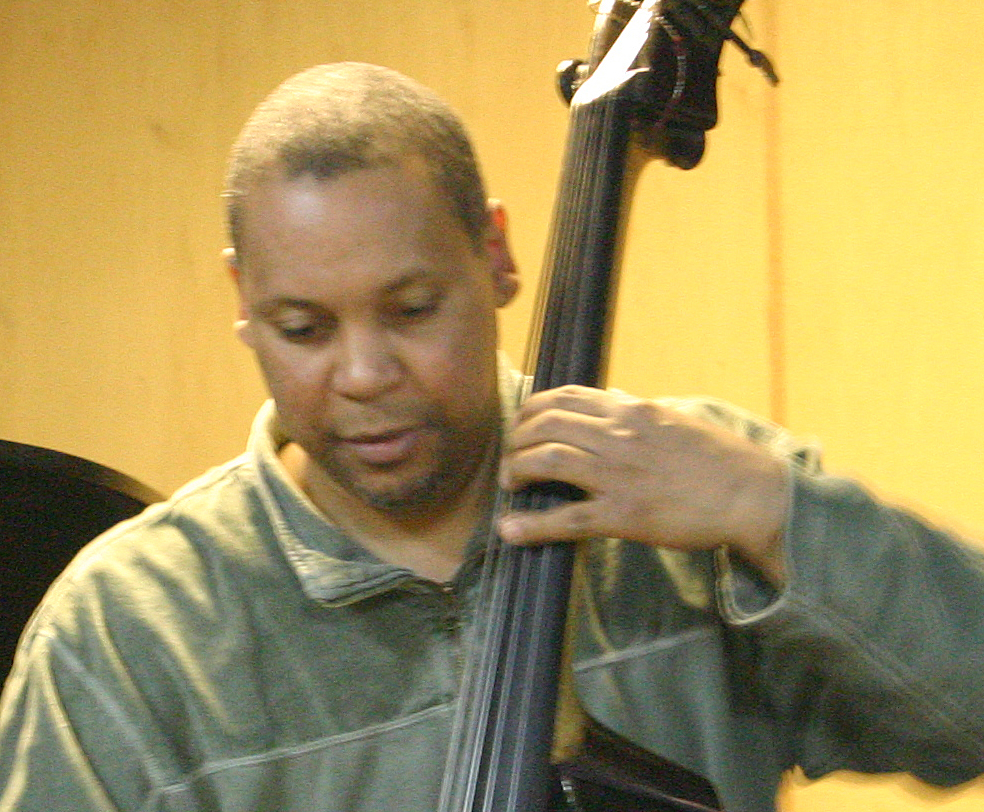 born on June 27, 1955
An acclaimed master of both straight ahead and outward leaning excursions, Santi Debriano is a top jazz bassist in New York. Born in Panama, Santi moved to Brooklyn at the age of four. Inspired by his father, an Afro-Cuban pianist-composer, by the age of nine Santi began studying classical bass in a New York City school for gifted children. He studied composition at Union College in New York, then attended the New England Conservatory of Music and Wesleyan University where he was able to give his bass playing priority. He halted his studies when offered to tour with tenor saxophonist Archie Shepp with whom he played for four years. Read more...