Abra Cadabra

– Santi Debriano

A bright, simple Latin song that is a fun way to get into Santi's distinctive writing style.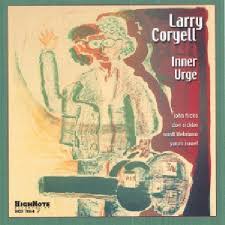 All selected items will be available for download after purchase.
Recording:

Larry Coryell - Inner Urge

Recorded on:

February 23, 2000

Label:

HighNote (HCD 7064)

Concert Key:

C

Vocal Range:

, to

Style:

Latin (Samba)
Guitar - Larry Coryell
Piano - John Hicks
Bass - Santi Debriano
Drums - Yoron Israel
This song may seem extremely simple, but the arrangement, form and some of the harmonies make it subtly intricate. Though the melody of the A and B sections are identical, the C7 chord at the fourth measure of B is a surprise, as the B♭ in the chord rubs against the B♮ in the melody. The "in" head is played twice; the section from A through C is repeated twice each time. The melody at C is played the second time only each time through the head.

Another surprise comes up in the solo section, which is over C blues at half the tempo, with a swing feel. The intro reappears after the solos, followed by just the A, B, and C sections of the head, and a vamp and fade out on C.

As magicians say, "Abracadabra!"
"Inner Urge" is the second of two Larry Coryell albums with this personnel. On this album, jazzleadsheets.com's
Don Sickler
, who was producing, sat in for versions of saxophonist
Harold Land
's compositions
Compulsion
and
Terrain
.
Santi Debriano had previously recorded with John Hicks on a 1992 tribute album to the late tenor saxophonist George Adams, as well as on a 1996 Sonny Fortune album. Santi and drummer Yoron Israel had recorded together in the '90s with tenor saxophonist
Bill Pierce
, Chico Freeman, Attila Zoller and others; Coryell's albums are the most recent to feature this bass/drums combination.
Although the magic word "abracadabra" is generally written as one word, Santi intentionally wrote it as two words for this title, keeping the magic and adding an extra dose of surprise..
On this up-tempo Latin tune, guitarist
Larry Coryell
demonstrates his formidable talents as a melody interpreter. While our guitar lead sheet is written the appropriate octave for the instrument, guitarists should note that Coryell plays around with different registers and octaves on the C section. In addition, he goes into octaves for the second time through the E section and the last two measures of F.
This is a great place to start for guitarists looking to learn how to embellish simple diatonic melodies with taste and authority--not to mention how to bring intensity to an improvised vamp section.
Abra Cadabra
is especially suitable for intermediate guitarists.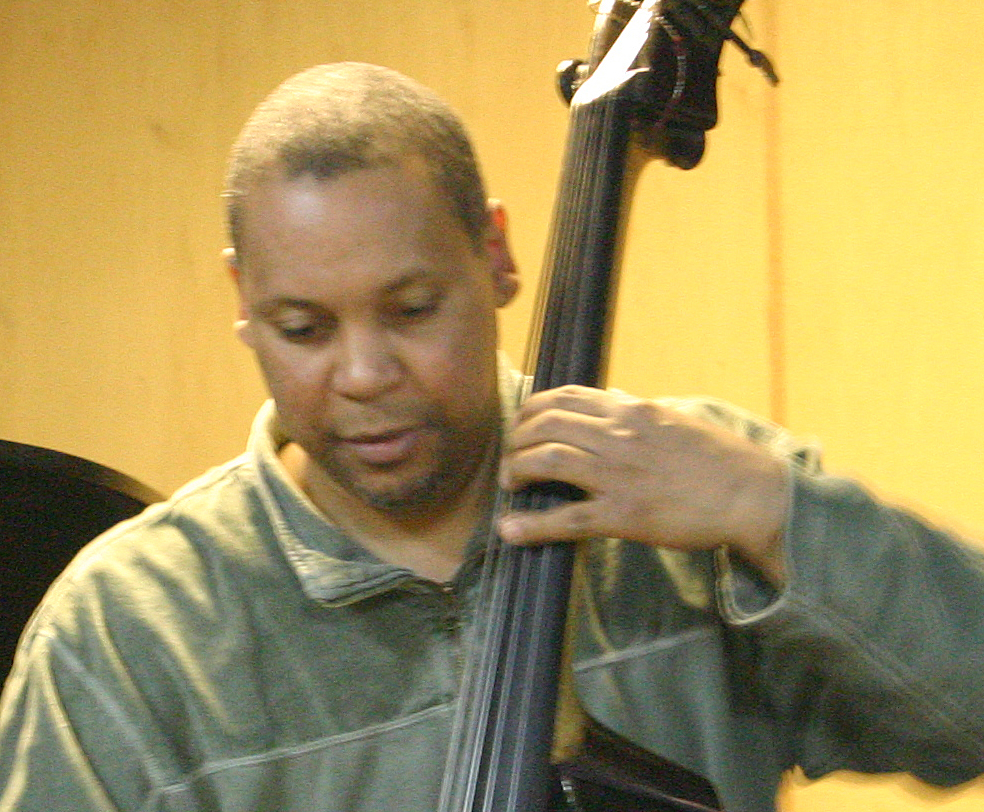 born on June 27, 1955
An acclaimed master of both straight ahead and outward leaning excursions, Santi Debriano is a top jazz bassist in New York. Born in Panama, Santi moved to Brooklyn at the age of four. Inspired by his father, an Afro-Cuban pianist-composer, by the age of nine Santi began studying classical bass in a New York City school for gifted children. He studied composition at Union College in New York, then attended the New England Conservatory of Music and Wesleyan University where he was able to give his bass playing priority. He halted his studies when offered to tour with tenor saxophonist Archie Shepp with whom he played for four years. Read more...