Ode To An Earth Girl

– Bill Barron

A contemplative, introspective ballad with an unusual solo section.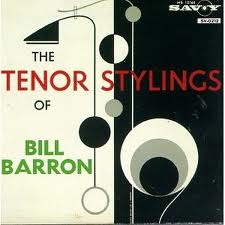 All selected items will be available for download after purchase.
Recording:

Bill Barron - Tenor Stylings Of Bill Barron

Recorded on:

February 21, 1961

Label:

Savoy (MG 12160)

Concert Key:

G

Vocal Range:

, to

Style:

Ballad
Tenor Sax - Bill Barron
Trumpet - Ted Curson
Piano - Kenny Barron
Bass - Jimmy Garrison
Drums - Frankie Dunlop
The recording starts with the melody, as does our excerpt. The "Earth Girl" was obviously very interesting and intriguing, as reflected in the melody and harmony. The melody is also full of dynamic contrasts which are carefully notated in the lead sheets.

Instead of soloing over the haunting ballad progression, which would be very interesting, Bill's idea was totally different. He set up a 3/4 double-tempo two-chord D pedal vamp for the entire solo section.

On November 17, 1959, Bill got to record his original composition
Interpretation
on his first album with
Philly Joe Jones
. On May 20, 1960, he recorded again with Philly Joe (see
Got To Take Another Chance
by Philly Joe Jones). Four days later, Bill recorded on Charles Mingus's "Pre Bird" album. Then, after two other unreleased sessions, he recorded his first album as a leader, "
The Tenor Stylings of Bill Barron
." This recording introduced Bill's younger brother, pianist Kenny Barron, to the recording world. On June 5, 1961, Bill recorded his second leader album for Savoy, "
Modern Windows
." This album includes the
Modern Windows Suite
, one movement of which,
Tone Colors
, is now also available on jazzleadsheets.com.
The current CD release, titled "Modern Windows Suite" contains tracks from these two albums.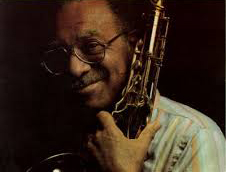 March 27, 1927 – September 21, 1989
Philadelphia-born tenor saxophonist Bill Barron was also a gifted composer. His first record date was with Cecil Taylor in 1959. In November of that year he recorded Interpretation with drummer Philly Joe Jones on the Riverside label. Barron continued to perform and record with Jones through 1960. In 1961 he started recording as a leader for Savoy records and began his association with trumpeter Ted Curson which resulted in several more recordings. Barron also had a successful career as an educator in the NY area, directing a jazz workshop at the Children's Museum in Brooklyn, and teaching at City College of New York, before leaving the city to become the chairman of the music department at Wesleyan University. He also introduced his younger brother, pianist Kenny Barron, to the jazz recording world and featured him on most of his own recordings. Read more...