Tone Colors

– Bill Barron

A tricky medium swing tune, way ahead of its time; it still sounds fresh today.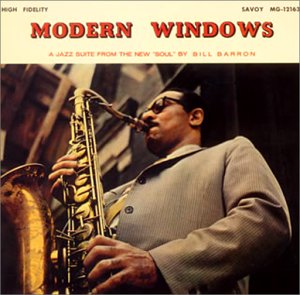 All selected items will be available for download after purchase.
Recording:

Bill Barron - Modern Windows

Recorded on:

June 5, 1961

Label:

Savoy (MG 12163)

Concert Key:

No key center

Vocal Range:

, to

Style:

Swing (medium)
Trumpet - Ted Curson
Tenor Sax - Bill Barron
Baritone Sax - Jay Cameron
Piano - Kenny Barron
Bass - Eddie Khan
Drums - Pete La Roca
Tone Colors was originally the second of the four movements of the "Modern Windows Suite." This and the first movement, Men At Work, are not separated but rather connected with an interlude, which also appears as an intro to Men At Work and an ending to Tone Colors. As such, this song does not have its own intro or ending. In fact, on the recording of the suite the "in" head of Tone Colors was mistakenly left in the end of the Men At Work track; the track for Tone Colors begins at Bill's solo.

This song has a very interesting form. The chord progression is stretched over 20 measures in an odd way: four measures with two chords per measure, then one chord for six measures, one for four, and two for three measures each. The A♭major 7th chord with a ♯9, occurring in the third through sixth measures of the B section, is a chord from the sixth mode of the C harmonic minor scale.
"
Modern Windows
" was the second album under Bill Barron's leadership, as well as the second album featuring his brother, pianist Kenny Barron. The first, in both cases, was "
The Tenor Stylings of Bill Barron
"; check out Bill's songs from that album,
Fox Hunt
and
Ode To An Earth Girl
. The rhythm section combination of Eddie Khan on bass and Pete LaRoca on drums would reunite more than two years later for Joe Henderson's classic album, "
Our Thing.
"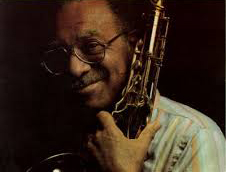 March 27, 1927 – September 21, 1989
Philadelphia-born tenor saxophonist Bill Barron was also a gifted composer. His first record date was with Cecil Taylor in 1959. In November of that year he recorded Interpretation with drummer Philly Joe Jones on the Riverside label. Barron continued to perform and record with Jones through 1960. In 1961 he started recording as a leader for Savoy records and began his association with trumpeter Ted Curson which resulted in several more recordings. Barron also had a successful career as an educator in the NY area, directing a jazz workshop at the Children's Museum in Brooklyn, and teaching at City College of New York, before leaving the city to become the chairman of the music department at Wesleyan University. He also introduced his younger brother, pianist Kenny Barron, to the jazz recording world and featured him on most of his own recordings. Read more...