Miss Feingold

– Frank Socolow

A medium-up swinger in a "cool school" style. The changes are similar to Charlie Parker's Confirmation but with a different bridge.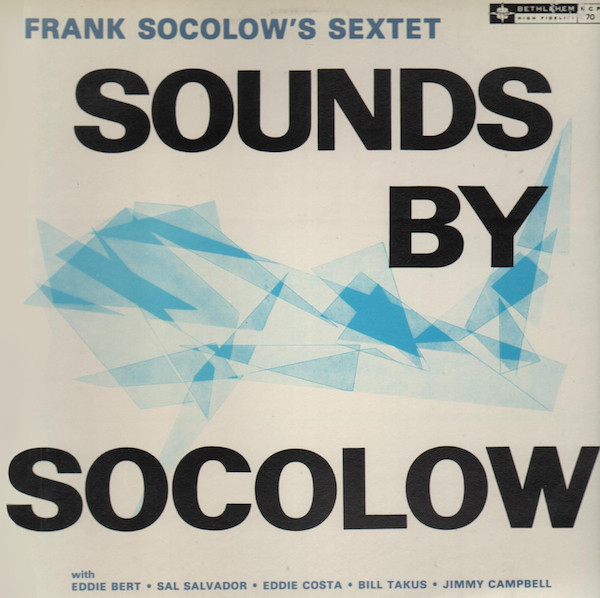 All selected items will be available for download after purchase.
Recording:

Frank Socolow - Sounds By Socolow

Recorded on:

November, 1956

Label:

Bethlehem (BCP 70)

Concert Key:

C

Vocal Range:

, to

Style:

Swing (medium up)
Trombone - Eddie Bert
Tenor Sax - Frank Socolow
Guitar - Sal Salvador
Piano - Eddie Costa
Bass - Bill Takas
Drums - Jimmy Campbell
A mellow medium-up swinger in a style reminiscent of
Al Cohn
and other "cool school" composers. The A section changes are based on the Charlie Parker classic
Confirmation
, but the melody is much simpler and more organized into two- and four-measure phrases. The bridge changes are different from
Confirmation
, starting on the IV (F major in the key of C) and descending in II-V7s to the relative minor. The fifth measure of the A section has rhythm section hits with an added chord (B♭7 after the Fmaj7) which is not played in the solos.
This recording features an arrangement by Manny Albam; it includes contrary-motion counterpoint on the head, a "send-off" for the piano solo, and a tag ending. Our lead sheet, however, only shows the melody chorus; this song works just as well without the arrangement.
"The title is derived from a well-known advertising campaign," as explained in
this album
's liner notes. It's a far distant memory by now, but
Miss Feingold
seems to refer to the annual Miss Rheingold pageant by Rheingold Brewery, which ran from the '40s to the mid-'60s.
Frank Socolow and
Eddie Costa
played together on five big band albums by composer/arranger Manny Albam.
Eddie Bert
played with Socolow in several other big bands, including those of Boyd Raeburn, Elliot Lawrence, Johnny Richards and Gene Krupa. One month after Socolow's session, Costa and Bert played on some of guitarist Sal Salvador's Bethlehem album "Shades Of Sal Salvador," again with Jimmy Campbell on drums.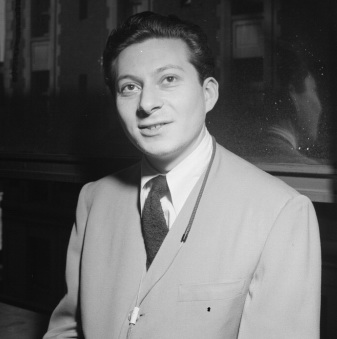 September 18, 1923 – April 30, 1981
Often overlooked as he played primarily in big bands and only recorded two sessions as a leader, Frank Socolow was nonetheless a modestly important figure on the early bebop scene. He is best known for his first recording as a leader, a May 1945 quintet session featuring the under-recorded but legendary trumpeter Freddie Webster as well as then-emerging master pianist Bud Powell. This session is notable for being Powell's first recording outside of Cootie Williams' big band and sextet. Read more...