Eddie Bert
May 16, 1922 – September 27, 2012
| | |
| --- | --- |
| Instrument | trombone |
| Birthplace | Yonkers, NY |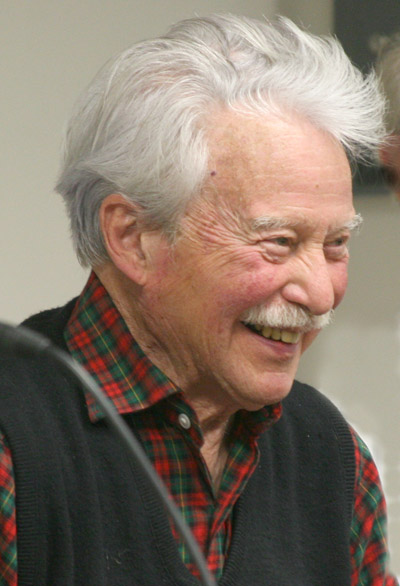 Trombonist Eddie Bert was born in Yonkers, NY. His main interest, even in his youth, was music. When he started on trombone, he studied with Benny Morton, of the Count Basie Band. As a professional, he graced the bands of vibraphonist Red Norvo, Stan Kenton, Woody Herman, Thelonious Monk, the Thad Jones/Mel Lewis Orchestra and many others. He worked as a studio musician in the New York area, also playing in many Broadway shows. His mastery of the trombone allowed him to play in a variety of musical contexts, "from the infectious swing of Benny Goodman to the wild experimentation of Charles Mingus," as writer Peter Keepnews wrote. The only trombonist Thelonious Monk invited to perform and record with his two larger ensemble projects, Eddie Bert was someone special, musically and personally, to everyone who knew him.
Eddie recorded more than sixteen albums as a leader, from 1952 (one of engineer Rudy Van Gelder's first professional albums) to 1999. His first session featured several of his own compositions, and he continued to record them on other sessions. He has received many accolades from fellow musicians, critics and fans, including Metronome Magazine's "Musician of the Year" award in 1955.
Eddie's dedication brought him great respect in the jazz community. He also had another special gift—the discipline to make a detailed diary of his engagements, noting the place, time, personnel and other details of each session. He was always happy to share information from his diaries with jazz historians and fans. Editor/historian Jeff Sultanof writes, "In fact, it was Eddie's diary showing a recording date with Benny Goodman that was the first step in finding previously unknown and undocumented recordings by the infamous 'bop' band that Benny led in 1949."