Speedster

– Eddie Bert

A very fun, simple uptempo riff: "rhythm changes" head with a lot of syncopations.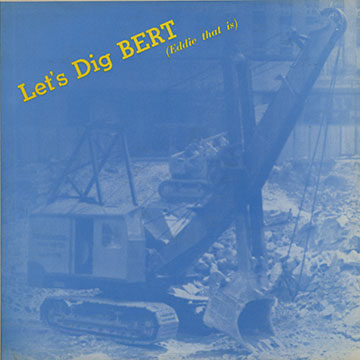 All selected items will be available for download after purchase.
Recording:

Eddie Bert - Let's Dig Bert (Eddie, That Is)

Recorded on:

November, 1955

Label:

Essex (ESLP-208)

Concert Key:

B-flat

Vocal Range:

, to

Style:

Swing (uptempo)
Trombone - Eddie Bert
Tenor Sax - Dave Schildkraut
Guitar - Barry Galbraith
Piano - Hank Jones
Bass - Clyde Lombardi
Drums - Osie Johnson
Our audio excerpt starts with Eddie's original introduction, his repeating-note solo trombone figure, which is indicated in all the lead sheet editions. We've also included second part editions for this harmony-above-the-melody, guaranteed-to-put-a-smile-on-your-face, "rhythm" head. Have fun!

This head also works great in a quartet format without the second part. The B-flat and E-flat editions are an octave higher than the bass clef trombone lead sheet. All second parts are written to go along with a trombone playing the melody, so if a trumpet or alto sax is playing the melody you may want to play the the second part editions an octave higher.

Eddie Bert started his recording career in 1942 and was on a number of recordings by the time he recorded
Speedster
. A look at his 1955 recording output shows why he was named Metronome Magazine's 1955 "Musician Of The Year." His recording sessions that year included:
March 4: Elliot Lawrence
March 30: Kenny Clarke/Ernie Wilkins
May 9: George Williams
May 10: Coleman Hawkins
May 31: Eddie Bert with Hank Jones Trio
June 22: Eddie Bert Quartet
July 1,5: Elliot Lawrence
August 25: Dan Drew Daredevils
September 1: Eddie Bert Quintet
September 6, 13: Stan Kenton
September 16: Joe Holiday
September 19: Teo Macero
October 22: Gigi Gryce
November: Eddie Bert (I Hear Music, Modern Music)
and Eddie's Essex session
November 20: Duke Jordan
December 18: Charles Mingus
Don Sickler: "We're determined to come up with the exact date of Eddie Bert's '
Let's Dig Bert (Eddie, That Is)
' session. We've explored one option already, by examining Rudy Van Gelder's log books. However, Eddie was at Rudy's living room studio in Hackensack for several days in November of 1955. Instead of trying to reason out which day this recording session took place, we'll have to find Eddie's "card" that gives the session's info. Eddie kept written notes of all of his sessions.
"I remember talking to Eddie about his recording of
In A Meditating Mood,
and I guess I always presumed that he recorded that composition on his session in November because he had played it on Gigi's session at the end of the previous month. However, although the original liner notes (and later discographies) show that Eddie was on one of the sessions for Gigi's album, apparently Jimmy Cleveland was the featured trombonist on the session where
In A Meditating Mood
was recorded."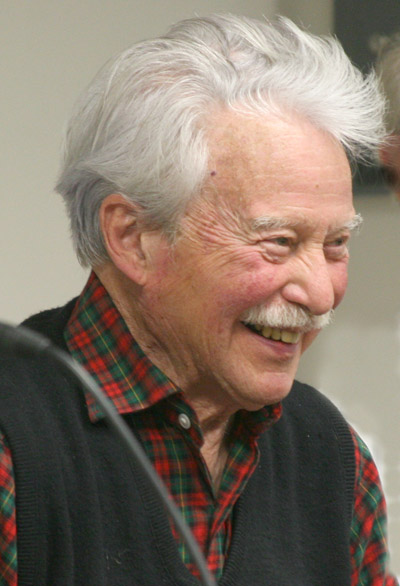 May 16, 1922 – September 27, 2012
Trombonist Eddie Bert was born in Yonkers, NY. His main interest, even in his youth, was music. When he started on trombone, he studied with Benny Morton, of the Count Basie Band. As a professional, he graced the bands of vibraphonist Red Norvo, Stan Kenton, Woody Herman, Thelonious Monk, the Thad Jones/Mel Lewis Orchestra and many others. He worked as a studio musician in the New York area, also playing in many Broadway shows. His mastery of the trombone allowed him to play in a variety of musical contexts, "from the infectious swing of Benny Goodman to the wild experimentation of Charles Mingus," as writer Peter Keepnews wrote. The only trombonist Thelonious Monk invited to perform and record with his two larger ensemble projects, Eddie Bert was someone special, musically and personally, to everyone who knew him. Read more...