Lucky Thompson

– Adam Brenner

Sophisticated yet melodically simple, this tribute to the great Lucky Thompson is a modern take on some of the characteristics of his later style.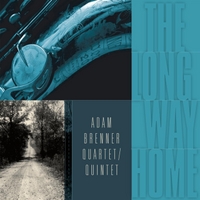 All selected items will be available for download after purchase.
Recording:

Adam Brenner - The Long Way Home

Recorded on:

February 27, 2006

Label:

Adam Brenner (70405)

Concert Key:

D-flat

Vocal Range:

, C4 to C4

Style:

Swing (medium)
Tenor Sax - Adam Brenner
Piano - David Hazeltine
Bass - John Webber
Drums - Mark Taylor
There are many options to choose from in creating a tribute to
Lucky Thompson
. In this song, Adam Brenner salutes Lucky's later style, with a spacious yet flowing melody and changes that modulate to a few closely related keys. This song has an optimistic quality due to its rising melodic motives, as do several of Lucky's songs from the mid- to late '60s. The form is 44 measures long: 12-measure A, 8-measure B, and 12 measures each of C and D sections, similar to the A and B sections. There are several stop-time rhythm section hits on the A and C sections of the head, but the way the melody moves through this form gives the entire song the same flowing quality as the A sections of Benny Golson's
Stablemates
, to which this song bears more than a passing resemblance harmonically as well.
Baritone saxophonist
Dave Schumacher
also wrote a tribute to Lucky Thompson, after a meeting with
Lucky In The Park
.
from composer Adam Brenner: I had just learned of Lucky's passing when I wrote this. It was just a little prior to my upcoming recording date and I wanted to write some music worthy of my feelings and my appreciation for Eli "Lucky" Thompson, not only as a saxophonist of the highest level but also as a statement of respect for Lucky as a composer and arranger.

I remember fondly the one and only time I ever got to actually meet and speak with Lucky in person. The year was 1985 and it was in the city of Savannah, Georgia, during a performance with the Lionel Hampton Orchestra, of which I was a member. At the festival, trombonist Teddy Adams led his ensemble and Betty Carter and her group followed, then Lionel Hampton went on to finish the concert. I met Teddy, Lucky's name came up in the conversation, and Teddy said, "Lucky is here." I immediately asked, "Where? Can you please introduce me to him?" I eagerly waited, then a figure approached wearing modest attire including a light jacket which seemed to be spattered with paint and several paper or plastic bags. We shook hands and I said I was a great admirer of his playing and composing. He said few words and was modest about his musical endeavors and he assured me that he would be back on the scene one day. "Oh, Lucky will be back," I heard him say. But it was not to be.

When I wrote this composition, I heard some chord progressions and melodic ideas that seemed to be reminiscent of Lucky in a small way and seemed to convey his music as well as my own musical ideas: my portrait of the man. What I liked that I had put down on paper was the way the chord changes moved differently than the usual pattern of II-V-I or similar patterns that so many songs use, and there was something fresh about it that I liked.

I almost felt as if Lucky's spirit was guiding my ear and my thoughts to get some of the feeling Lucky's songs had, at least it reminded me of him in a way.

Lucky Thompson was a very unique artist and a great inspiration to me: for his sound, his free and fresh approach to taking solos and the way he would never rely on licks, he almost never played the same thing twice. His writing was very inspiring and had gotten better over time.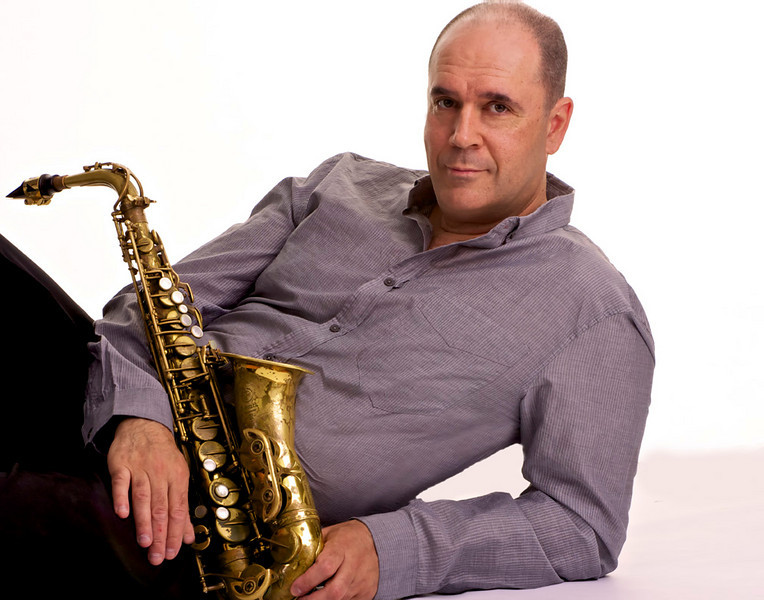 born on March 31, 1960
Adam Brenner, originally from Passaic, New Jersey, started his professional career playing and sitting in at many of the local jazz clubs in the Newark, NJ, area at the age of 19. During this time, he got to perform with people such as Eddie Gladden, John Patton, Gloria Coleman, Johnny Lytle, Vinnie Burke and others. Read more...