Lucky In The Park

– Dave Schumacher

Inspired by an encounter with legendary saxophonist Lucky Thompson, this song brings some Lucky-esque melodic and harmonic sophistication to an Afro-Cuban setting.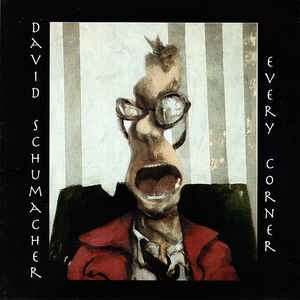 All selected items will be available for download after purchase.
Recording:

Dave Schumacher - Every Corner

Recorded on:

January, 1996

Label:

Amosaya (AM 2525)

Concert Key:

C minor

Vocal Range:

, to

Style:

Latin (Mambo)
Trumpet - Angel Fernandez
Bari Sax - Dave Schumacher
Piano - Mike LeDonne
Bass - Ben Wolfe
Percussion - Sam Turner, Daniel Sadownick, Jimmy Delgado
Jazzleadsheets.com has two titles directly inspired by the great saxophonist: Dave Schumacher's
Lucky In The Park
and
Adam Brenner's
Lucky Thompson
As Dave's title suggests, there is certainly a bit of
Lucky Thompson
influence in this song, though in several aspects it also suggests early Wayne Shorter. It's a 44-measure form (12-measure A and C sections, 8-measure bridge), with a salsa groove throughout. The A section alternates four measures of angular melody with eight measures of melodically static vamping in C minor. The bridge develops the same angular melodic material in a different direction, centered around D major. All of the longer notes in the melody are the sevenths or upper extensions of the chords, giving the song a notably Thompson-esque (or Shorter-esque) depth. The first A section has stop-time figures on the first four measures; these measures in the second A section have a 2-feel.
There are several possible solo forms; three are used on the recording. Schumacher solos on an eight-measure vamp alternating four measures of Fm7 and four measures of E♭m7. This is followed by a piano solo on the form of the head, and a conga solo on an all-F minor vamp. On this recording there is also an F minor vamp intro, while the coda vamps in C minor.
Composer Dave Schumacher remembers: While on tour with the Lionel Hampton Big Band in 1984 or 1985, one stop on a Southern tour leg was at the Savannah Jazz Festival. As I recall our gig was in the afternoon in a public park in Savannah, GA, the name of which I don't recall. While on break I was standing around with some of the other cats from the band and was approached by a local trombone player named Teddy Adams. He introduced himself and we all starting chatting. Teddy asked us if we would like to meet Lucky Thompson—well of course!

At this point Lucky had been off the scene for years, since way before I was even aware of his greatness as a saxophonist, composer and arranger. Needless to say I was extremely thrilled at the prospect of meeting this great man. Mr. Adams then pointed to a tree off in the distance where I saw Lucky Thompson with a couple of large trash bags in tow (his belongings?). We had heard that he was at times homeless or living in a car but it was still a bit shocking to see one of the legends of this music standing there in that state. Nevertheless, Teddy brought Lucky over to the group of us and we all introduced ourselves briefly and shook his hand. He went on to tell us some anecdotes of his time in the Lionel Hampton Band. I recall that he said he was 18 years old when he played with Gates.

Hamp was known to hold ending notes of pieces for an extremely long time and Lucky told us that when he first joined the band he was trying to hold the notes out to the end without a breath, to the point of passing out. He was very amusing to some of the older "veterans" in the band who were laughing at his tales. Anyways, after listening to a few stories from Lucky, someone brought Hamp over to see him. Hamp seemed very surprised, too, to meet Lucky in the park!

This song was written some months later as a tribute to the memory of an encounter with one of the greatest jazz musicians that I have had the privilege of meeting.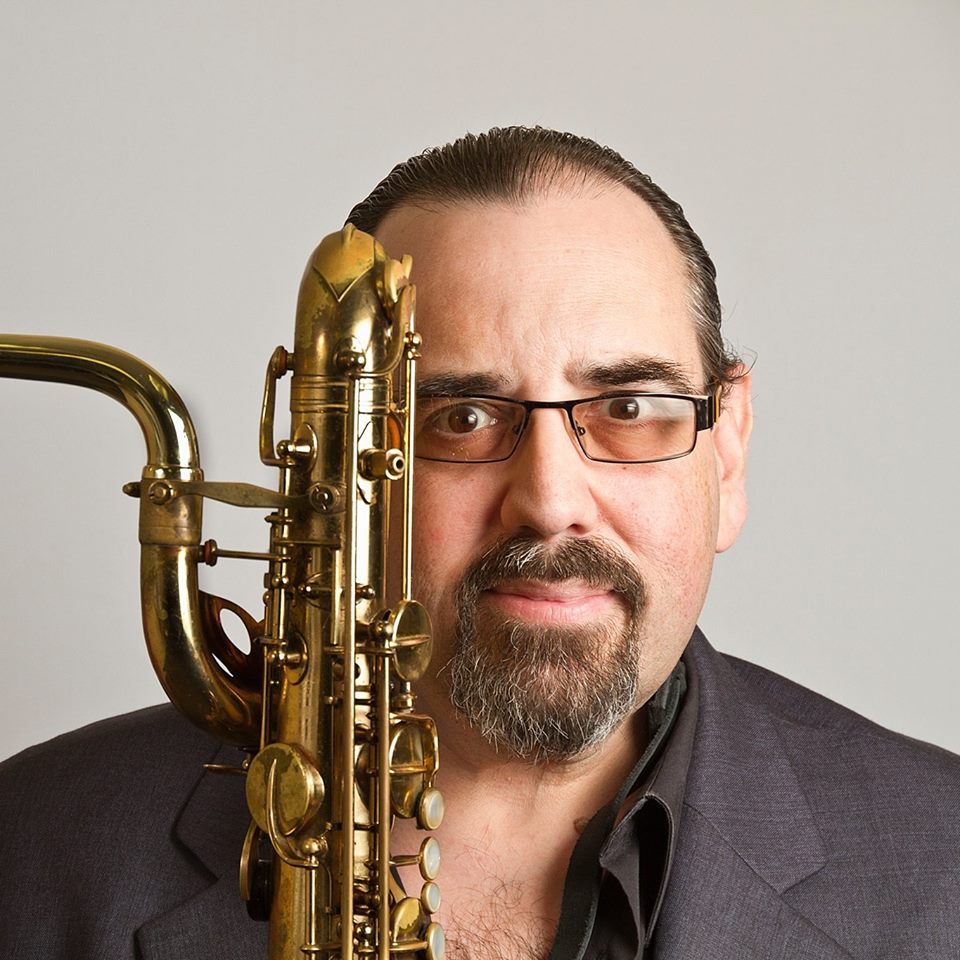 born on March 24, 1960
As a freelance baritone saxophonist, Chicago native Dave Schumacher has been active on the New York scene for more than the 30 years. From 1983 to 1987 he toured the Americas and Europe Lionel Hampton's Orchestra. He again toured with Hamp in 1988 and 1989. A highlight in Dave's career was traveling with the Art Blakey Big Band to Japan in 1987 to perform at the Mt. Fuji Jazz Festival. Read more...