Late Spring

– Leon Mitchell

This medium swinger from a little-known Philadelphia composer perfectly captures the hard-hitting groove of Art Blakey's Jazz Messengers. First and second parts are available.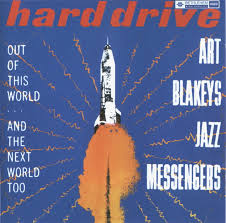 All selected items will be available for download after purchase.
Recording:

Art Blakey - Hard Drive

Recorded on:

October 11, 1957

Label:

Bethlehem (BCP 6023)

Concert Key:

E-flat

Vocal Range:

, to

Style:

Swing (medium)
Trumpet - Bill Hardman
Tenor Sax - Johnny Griffin
Piano - Junior Mance
Bass - Spanky DeBrest
Drums - Art Blakey
This medium-tempo swinger is classic hard bop. It is quite simple, both melodically and harmonically—simple but effective. Though the A section stays around the key center of E♭, the bridge goes to C and then B♭ with a clever modulation to return to the II-V. The melody is harmonized for the two horns everywhere except most of the bridge; the second part really sings, just as much as the melody does.

As with many songs Blakey recorded, there are plenty of rhythm section figures. The 2-feel in the fifth and sixth measures of the A section feature a syncopated 2-feel; the piano comps with short chords on beats 2 and 4.

There is a four-measure intro with a C pedal point, again going to F minor for a II-V in E♭. The harmonized melody over this pedal uses the whole-tone scale; this scale returns in the last measure of the bridge.
Late Spring
was Leon Mitchell's first recorded composition. His composition
To Lady
(written in memory of Billie Holiday) was recorded by Max Roach on the day of Billie's funeral in 1959; other compositions were recorded in the 1960s by Horace Parlan and Stanley Turrentine.
Recorded on Art Blakey's 38th birthday, "Hard Drive" was in fact the last Jazz Messengers album before the classic "Moanin'" session recorded a little over a year later. This October 11, 1957, session was an important one for more than just Leon Mitchell. It was the last time
Johnny Griffin
recorded with the Jazz Messengers and thus the last date Johnny shared with trumpeter
Bill Hardman
. It was not, however, the last time Griffin ever recorded with Blakey. By spring 1958, Johnny had joined Thelonious Monk's quintet. Blakey joined Monk (and the "Little Giant," as Johnny was called) for a session in June of 1958. On July 9, 1958, Griffin's first recording date with Monk, a live recording at the 5 Spot Club in New York, Blakey sat in for
Bye-Ya
and the closing theme
(Epistrophy)
to end the set.
Griffin and Blakey reunited for a "One Night with Blue Note" special decades later, a live session from Town Hall in NYC in 1985, alongside many other former Messengers like
Curtis Fuller
, Freddie Hubbard,
Walter Davis, Jr.
, and bassist Reggie Workman. Our own Don Sickler prepared many of the arrangements and rehearsed the musicians for that event.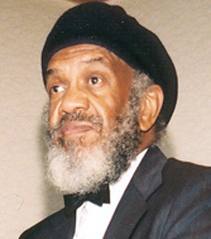 born on August 16, 1934
Leon Mitchell is a Philadelphia-based composer, arranger and alto saxophonist. After graduating high school, Leon studied alto saxophone under giants like Jimmy Heath and Bill Barron, but soon focused his talents on composition and arranging. In 1956, Leon had his first success when Late Spring was recorded by Art Blakey and the Jazz Messengers. He also worked subcontracting arranging from Gigi Gryce. In 1959, Leon's composition To Lady (written in memory of the recently passed Billie Holiday) was recorded by Max Roach. During the early 1960s, Leon worked as an A&R Director of Blue Note records—the first person to take on the position who was not signed as an artist. Read more...