I'm Never Happy Anymore

– Tadd Dameron

Never recorded in Tadd's lifetime, this versatile song has since been played in a variety of tempos and settings.
All selected items will be available for download after purchase.
Recording:

Charlie Rouse - Soul Mates

Recorded on:

July 6-7, 1988

Label:

Uptown (UP 27.34)

Concert Key:

F

Vocal Range:

, to

Style:

Ballad
Trumpet - Claudio Roditi
Tenor Sax - Charlie Rouse
Baritone Sax - Sahib Shihab
Piano - Walter Davis Jr.
Bass - Santi Debriano
Drums - Victor Lewis
An important feature of Tadd Dameron's songs is their versatility: many of them work well in a variety of keys, tempos or meters. This song is no exception; first conceived as a ballad, it has also been recorded in samba, waltz, and in swing settings. This Charlie Rouse recording presents the original ballad format, in a three-horn arrangement by jazzleadsheets.com's
Don Sickler
.
The song recalls an American Songbook standard, but with several Dameron characteristics. The chromatically descending dominant chords at the end of the B section, and the more varied melodic rhythm of the D section melody, are particularly distinctive Dameronian touches. The form is 32-measure ABCD, with the C section beginning similarly to the A section.
The vocal version can be found
here
.
"Soul Mates"
was recorded at the legendary
Van Gelder Studio
in Englewood Cliffs.
Don Sickler:
The first two recordings of this composition were vocals, and both were quite fast, definitely not performed as a ballad, which was Tadd's initial intent. In 1988 I had the honor of arranging and producing a Charlie Rouse recording for Uptown Records ("
Soul Mates
"). Knowing Charlie's close association with Tadd, and knowing Charlie's sound, I thought this would be a beautiful ballad feature for him.
In 1947, Charlie was a member of the Tadd Dameron Sextet (September 26). Charlie and Tadd they recorded together for Blue Note Records, with Tadd on piano. Tadd's sextet also featured trumpeter
Fats Navarro
. On December 5, 1947, these three recorded again together, this time as the Fats Navarro Quintette for Savoy Records.
Regarding this arrangement, I remember when I originally introduced this beautiful song to Charlie, he said he'd like to express the melody simply, without creating fills himself. He wanted me to create the support for the melody in the arrangement, weaving lines for the trumpet and baritone sax to play with and around him. It was a great honor for me to write for Sahib Shihab on baritone, who first recorded with Tadd even earlier (January 18, 1949). In his 1940s and '50s recordings and performances with Tadd, Sahib was on alto sax.
Rouse's rhythm section for this session are all fine composers who you'll find on jazzleadsheets.com.
Walter Davis, Jr.
was also a good friend of Tadd's, and was the pianist in Philly Joe Jones' Dameronia project and recordings. Both bassist
Santi Debriano
and drummer
Victor Lewis
have always told me how honored they were to be on this album; it was both musicians' only recording session with either of these saxophone legends, Charlie Rouse or Sahib Shihab.
For more from the Rouse
album
, check out
Lonnie Hillyer
's
Soft Shoulder.
At the end of Uptown Records sessions, during this period, it always became "Christmas time" as the producers wanted to record something for their upcoming Christmas recording. A great opportunity for a new look at Christmas standards (see
Journey Of The Three Kings
).
All selected items will be available for download after purchase.
Recording:

Benny Bailey - I Remember Love

Recorded on:

June, 2002

Label:

Laika Records (3510175.2)

Concert Key:

F

Vocal Range:

, to

Style:

Swing (medium)
Trumpet - Benny Bailey
Piano - Kirk Lightsey
As many standard ballads do, this song works equally well at a medium slow swing tempo. Benny Bailey, using a harmon mute, interprets the melody in his own unique way and plays an eloquent yet impassioned solo.
In 2002, I gave this composition, along with Tadd's
I Remember Love
, to trumpeter Benny Bailey, who recorded it in a duo context with pianist Kirk Lightsey. They interpreted it as a light medium swinger, not a ballad.
For more information on this album, check out Tadd's
I Remember Love
. Benny Bailey started recording Tadd Dameron arrangements way back in 1947, when Benny was in Dizzy Gillespie's big band.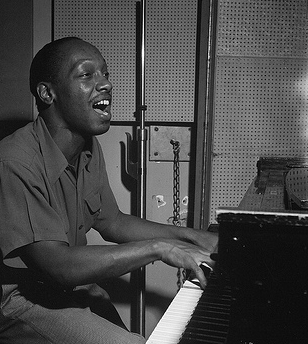 February 21, 1917 – March 8, 1965
A giant of the bebop era, Dameron had a wonderful melodic and harmonic imagination which he brought to compositions and arrangements for both small and big bands. Writing first for Harlan Leonard, Jimmy Lunceford, Count Basie and Billy Eckstine, in the late '40s Dameron started composing and arranging for Dizzy Gillespie's big band. He also recorded his own superb sextet for Blue Note Records in 1947 which featured trumpet great Fats Navarro. Read more...