I'm Never Happy Anymore (vocal)

– Tadd Dameron & Irving Reid

With Irving Reid's bittersweet lyrics, this song would work well as a vocal ballad. However, it's been recorded in quite different settings.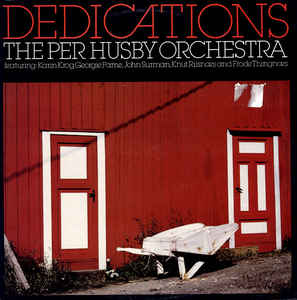 All selected items will be available for download after purchase.
Recording:

Per Husby - Dedications

Recorded on:

January 6-7, 1985

Label:

Affinity (AFF 136)

Concert Key:

B-flat

Vocal Range:

Mezzo Soprano, G3 to G4

Style:

Swing (medium up)
Vocals - Karin Krog
Trumpet - Jan Allan, Martin Drover
French Horn - Odd Ulleberg
Trombone - Frode Thingnaes
Tuba - Stein Erik Tafjord
Soprano Sax, Clarinet - Guttorm Guttormsen
Alto Sax - Vidar Johansen
Tenor Sax - Knut Riisnaes
Baritone Sax, Bass Clarinet - John Surman
Piano - Egil Kapstad
Bass - Terje Venaas
Drums - Egil Johansen
Though the lyrics are conducive to a ballad setting, this song has not yet been recorded as a vocal ballad. This arrangement by Norwegian pianist Per Husby presents the song in 3/4 at a medium-up tempo. The melody is stretched out to 64 measures: each measure of the original 4/4 takes two measures of this faster 3/4.
The lead sheet is written in 4/4, in the concert key of B-flat.
Lyric Description:
This story is told from a jaded viewpoint, one who has experienced a serious relationship but not been able to make it work.
If another key would be better for you, send the key you'd like to
Don
and we'll post the transposition on the website for purchase. If you're not sure which key is best, send us your range and we'll work with you to figure out the best key.
The first recording of this song was a vocal version, but unfortunately it's no longer available. Recorded in 1974 by singer Muriel Winston, it's a samba (!) featuring Clifford Jordan (on flute) and a children's choir (!!). Like this Per Husby/Karin Krog version, the form is "long-meter," 64 measures in length instead of 32. Muriel Winston also recorded
Never Been In Love
, also unavailable now.
Other songs on "
Dedications
" feature
Georgie Fame
. Ten years later, Husby did a second album with Krog and Fame, "
If You Could See Me Now
", recorded in New York featuring more Dameron titles. "Dedications" also includes a Dameron medley of his "jazz standards"
Lady Bird
and Good Bait.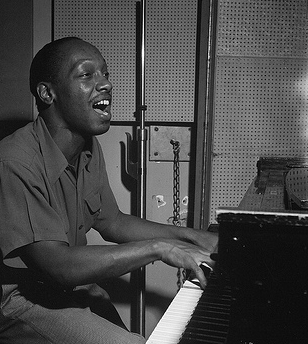 February 21, 1917 – March 8, 1965
A giant of the bebop era, Dameron had a wonderful melodic and harmonic imagination which he brought to compositions and arrangements for both small and big bands. Writing first for Harlan Leonard, Jimmy Lunceford, Count Basie and Billy Eckstine, in the late '40s Dameron started composing and arranging for Dizzy Gillespie's big band. He also recorded his own superb sextet for Blue Note Records in 1947 which featured trumpet great Fats Navarro. Read more...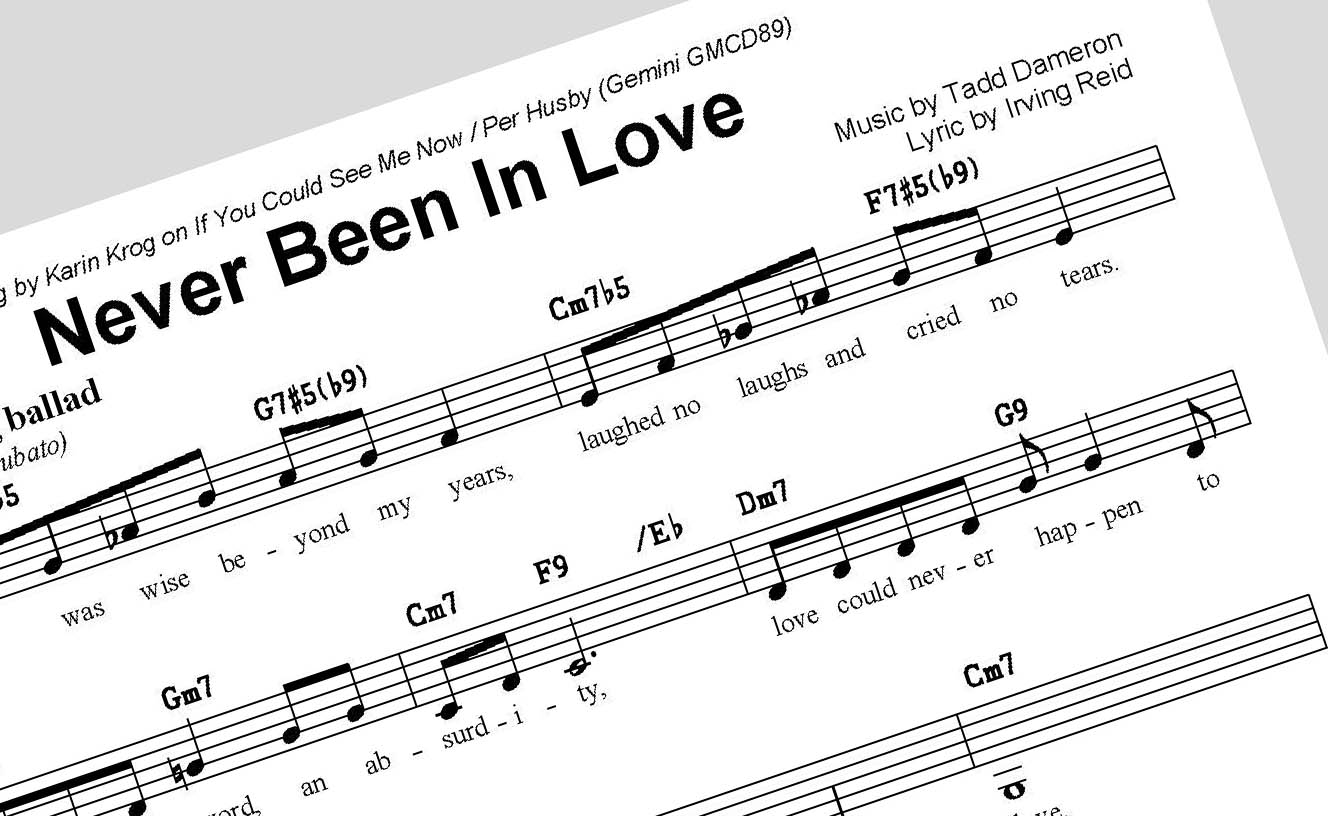 December 14, 1918 – May 16, 1977
Irving Reid was a very gifted lyricist in New York during the 1950s and 1960s. He worked extensively in musical theater and has over 250 titles registered at the performance rights societies. He worked with many other composers and lyricists, even wrote for shows and dramas. His works range from popular music (some recorded by Perry Como) to jazz to sacred. Read more...