Gettin' And Jettin'

– Hank Mobley

An exploration of the dorian mode, Hank Mobley style.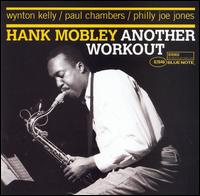 All selected items will be available for download after purchase.
Recording:

Hank Mobley - Another Workout

Recorded on:

December 5, 1961

Label:

Blue Note (BST 84431)

Concert Key:

G minor

Vocal Range:

, to

Style:

Swing (uptempo)
Tenor Sax - Hank Mobley
Piano - Wynton Kelly
Bass - Paul Chambers
Drums - Philly Joe Jones
Hank enjoyed the modal approach, where you can expand your musical ideas over one mode at a time. Here, the A sections are dorian (Gm7) and the bridge is ionian (B-flat maj7). Sometimes simple works best. Compositions don't always have to have a lot of chord changes to maneuver through to be effective. Our recording excerpt starts with the A section. The rhythm section intro is indicated in the C treble clef lead sheet.

The "
Another Workout
" session was recorded on December 5, 1961, the last of four albums which were recorded in 1960 and 1961 "that capture [Hank] at his most brilliant period, fully charged without losing any of his grace or subtlety"
(from Michael Cuscuna's liner notes).
Amazingly, this album was only released in 1985 (in the can for 24 years!). It features one of Hank's favorite rhythm sections: Wynton Kelly (piano),
Paul Chambers
(bass), and
Philly Joe Jones
(drums). Hank obviously thought this session was never going to come out, but he knew he had created some interesting melodies that he didn't want to discard. He reworked melodic elements of
Hank's Other Soul
into his classic 1963 composition
East Of The Village
. and melodic elements of
Gettin' And Jettin'
into his 1963 composition
Up A Step
.
Comparison of Gettin' And Jettin' with Up A Step:
A major difference: they are in two different keys. Although the melodies for the A sections [(A) and (C)] start out exactly the same, they change rhythmically after the first two measures.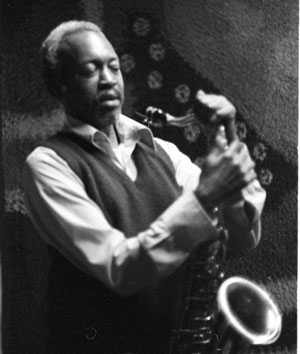 July 7, 1930 – May 30, 1986
Hank Mobley is one of the most acclaimed tenor saxophonists in modern jazz history. He is recognized by musicians and critics alike as one of the most important and eloquent jazz instrumentalists of all time. He recorded well over 100 of his own original compositions and left an indelible mark on the post-bop jazz scene. Read more...