Escapade

– Kenny Dorham

A relaxed-tempo swinger with subtle, diverse rhythm section activity. Our "K.D. Challenge" version is also available with Minus You tracks for all instruments.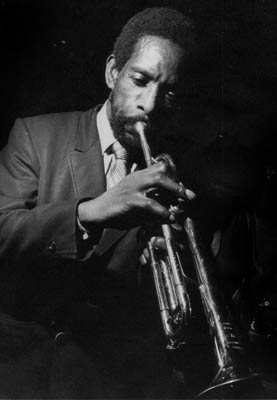 August 30, 1924 – December 15, 1972
Trumpeter/composer Kenny Dorham was very much on the jazz scene from the mid-1940s through most of the 1960s. He worked and recorded with all the major figures in the modern jazz movement, which includes the legendary Billy Eckstine big band, Dizzy Gillespie, Art Blakey, Bud Powell, Charlie Parker, Thelonious Monk and Max Roach as well as Kenny Clarke, Sonny Stitt, Fats Navarro, J.J. Johnson and many other giants of that period. Read more...