Crystal River

– Kenny Drew, Jr.

In 5/4 and the key of A, this is a challenging song—but its strong melody and modal changes hold it together. There are two separate solo sections which can be explored in a few different ways.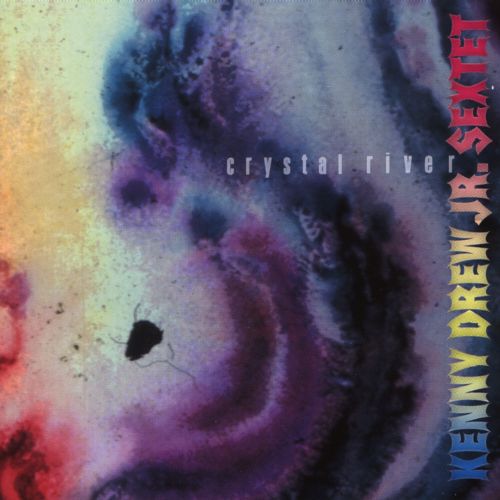 All selected items will be available for download after purchase.
Recording:

Kenny Drew, Jr. - Crystal River

Recorded on:

May 22 & 24, 1995

Label:

TCB (98202)

Concert Key:

A

Vocal Range:

, to

Style:

Even 8ths (medium)
Trumpet, Flugelhorn - Michael Mossman
Soprano Sax - Ravi Coltrane
Vibes - Steve Nelson
Piano - Kenny Drew
Bass - Lynn Seaton
Drums - Tony Reedus
This song features a rhythmic feel that is increasingly popular in modern jazz: an even-8ths groove with an ostinato, in an odd time signature—in this case 5/4. The ostinato is a mid-register piano line, vamping between A7sus4 and Amaj7. After eight measures of this vamp, a floating, diatonic melody comes in. The repeat after this first melody section goes back to the beginning; we have chosen to indicate the pre-melody section as an Intro both times because the second half (the A section) is used later as a solo section. The form of the head is essentially AABA, with eight measures of vamp before each A.

There are two solo sections, one based on A, the other on B. On the recording, the piano and vibes solo on the A-based form (D), followed by soprano sax and flugelhorn solos on E, based on the B section. There are other possibilities for these solo sections, such as alternating between the two sections in the same form as the head.

Note that the second half of the B section is written in sharps rather than flats in the C lead sheet; in this section the key center moves to F♯ major, resulting in spellings such as A♯m7 to D♯7 instead of B♭m7 and E♭7. This is how Kenny wrote it in his original manuscript; this new key center is within the context of the tonic key, A major. In the B♭ and E♭ lead sheets this section is written in flats to avoid double sharps. We also have a combined piano and bass part showing the ostinato and bass line. Drummers should get the C treble clef part.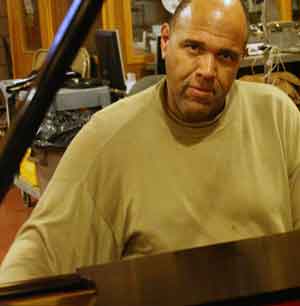 June 14, 1958 – August 3, 2014
Kenny Drew, Jr., son of pianist/composer Kenny Drew, Sr., started music lessons at the age of four. He studied classical piano with his aunt Marjorie, but soon found he enjoyed playing jazz as well. He performed worldwide with a comprehensive variety of musicians, including Stanley Jordan, OTB, Stanley Turrentine, Slide Hampton, the Mingus Big Band, Steve Grossman, Yoshiaki Masuo, Sadao Watanabe, Smokey Robinson, Frank Morgan, Daniel Schnyder, Jack Walrath, Ronnie Cuber and many others. Read more...