Larry Young, Jr.
October 7, 1940 – March 30, 1978
| | |
| --- | --- |
| Instrument | organ, piano |
| Birthplace | Newark, NJ |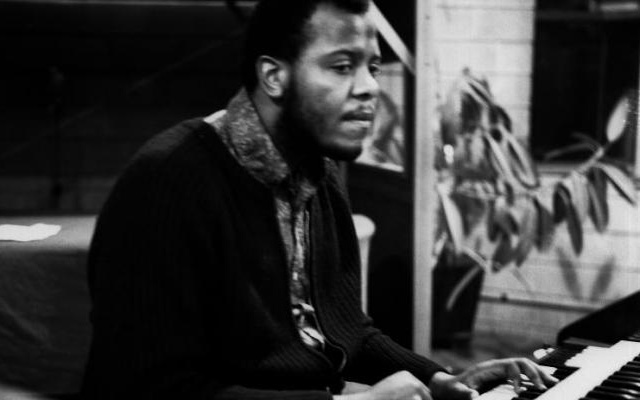 Larry Young was one of the most innovative jazz organists of all time. He was the first to develop an original voice on the organ in the post-bop and modal jazz style of the '60s. Later in that decade and into the '70s, he was instrumental in the development of fusion in his work with Miles Davis, John McLaughlin, and Tony Williams.
Larry played piano from a very early age, and began playing organ at age 14 when his father opened a nightclub which had one on the bandstand, in their hometown of Newark, New Jersey. His early gig experience was in R&B bands, and he recorded his first album, "Testifying," at the Van Gelder Recording Studio in Englewood Cliffs at the age of 19. This was one of three albums he did as a leader for Prestige in the early '60s; at this time he also recorded with Jimmy Forrest, Etta Jones, and a few other soul-jazz musicians.
In 1964 he signed to the Blue Note label, playing on Grant Green's album "Talkin' About" in September and his own album "Into Somethin'" two months later. Larry's playing on these recordings shows him beginning to establish a unique voice as a composer and soloist. Around this time he became strongly influenced by John Coltrane. Larry went to Paris in the winter of 1964-65 with his friend from high school, Woody Shaw, who was working on assimilating a Coltrane influence on trumpet in the same way Larry was doing on organ. Later in 1965, Woody and Larry recorded together on the latter's best-known album, "Unity." This was one of the definitive recordings in the post-bop genre of the '60s, and showcases Larry as a soloist along with Woody Shaw, Joe Henderson, and Elvin Jones. Curiously, this album contains no Larry Young compositions.
Later in the '60s, Larry recorded four more Blue Note albums as a leader which continued the Coltrane influence, at times heading towards free jazz. In 1969 he joined Tony Williams' trio Lifetime, with John McLaughlin; he also recorded with Miles Davis on the legendary "Bitches Brew" and "Big Fun" sessions. Larry's work with these musicians laid the foundation for the genre later known as fusion. Also in 1969, he recorded one track with Jimi Hendrix, issued posthumously on the compilation album "Nine To The Universe." Larry continued to play and record through much of the '70s, as a leader and with Williams and McLaughlin; he died under mysterious circumstances in 1978. His last recording was a duo album with drummer Joe Chambers, "Double Exposure."
Though principally known as an organist, Larry Young also recorded on piano. He played piano on two songs on Woody Shaw's first album as a leader, "...In The Beginning" in 1965; one was his own composition, Obsequious, which Woody often played through the '70s. Another notable recording of Larry on piano is Larry's Blues, a wildly inventive trio track from a French radio broadcast also in 1965.