Backup

– Larry Young, Jr.

A bouncy, triplet-based blues head with a rising turnaround. In addition to our lead sheet we have an organ part showing how Larry Young plays it on the recording.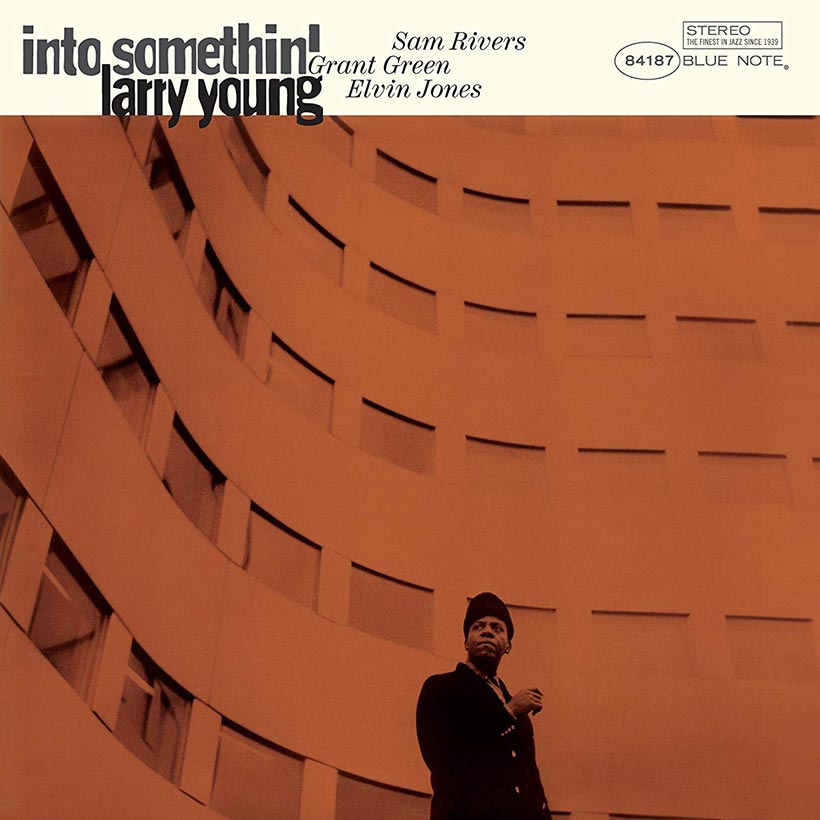 All selected items will be available for download after purchase.
Recording:

Larry Young - Into Somethin'

Recorded on:

November 12, 1964

Label:

Blue Note (BLP 4187)

Concert Key:

F

Vocal Range:

, to

Style:

Swing (medium)
Tenor Sax - Sam Rivers
Organ - Larry Young
Guitar - Grant Green
Drums - Elvin Jones
A swinging riff blues head based on bouncy, arpeggiated triplet figures. The turnaround starts on G♭7 and ascends stepwise to B7—an unexpected chord to return to the tonic but it certainly works. On the recording, the organ outlines the harmonies of the turnaround in triplets while the tenor sax holds out the top note of each figure.

Our lead sheets show both parts; horn players have the option of playing the triplet line on the turnaround instead. The last two notes of the melody have an optional horn "response," which Sam Rivers plays on the recording the first time through both the in and out heads.

In addition to the lead sheet, we have an organ part showing what Larry plays on the recording, without the longer upper notes on the turnaround. Larry holds pedal notes out for two measures each on the head; if playing this song with bass instead of organ, either 2-feel or 4-feel works just as well as the pedal points.
"Into Somethin'"
was recorded at the legendary
Van Gelder Studio
in Englewood Cliffs.
Backup
has been recorded several times, including a version by vibraphonist Joe Locke on his 1990 album "Longing." "
Into Somethin'
" was Larry's first album as a leader for Blue Note, recorded just a little under a year before his best-known album "Unity." Four days after the "Into Somethin'" session, Larry, Grant Green, and Elvin Jones recorded together again, with Bobby Hutcherson, on Grant's "Street Of Dreams."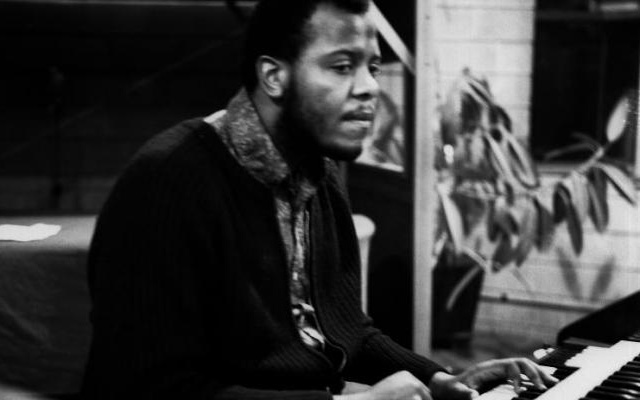 October 7, 1940 – March 30, 1978
Larry Young was one of the most innovative jazz organists of all time. He was the first to develop an original voice on the organ in the post-bop and modal jazz style of the '60s. Later in that decade and into the '70s, he was instrumental in the development of fusion in his work with Miles Davis, John McLaughlin, and Tony Williams. Read more...