Larry's Blues

– Larry Young, Jr.

An extraordinary and unique recording: Larry Young on piano, stretching out on a slow blues. We have a full piano transcription of the entire solo.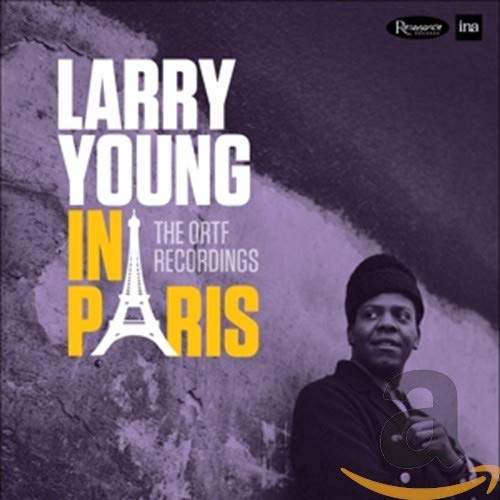 All selected items will be available for download after purchase.
Recording:

Larry Young - Larry Young In Paris

Recorded on:

January 29, 1965

Label:

Resonance (HLP 90112)

Concert Key:

F

Vocal Range:

, to

Style:

Swing (slow)
Piano - Larry Young
Bass - Jacques Hess
Drums - Franco Manzecchi
Larry's Blues
is a rare, unique, and altogether remarkable track. It's the only known recording of Larry on piano in a trio setting. There is no "head"; Larry solos throughout over eight choruses of slow blues. Our 11-page transcription shows the entire solo. Larry's piano improvising is virtuosic and wildly creative, a synthesis of many influences. He hits hard with a Monk-esque attack, often with left hand voicings in fourths in a McCoy Tyner vein. His fast melodic runs, such as in the fourth chorus, really have that Larry Young trademark as heard in his organ solos. In melodic sections of this solo, his left hand accompaniment is often sustained and organ-like. It is his two-handed work, however, that really makes this solo stand out. He starts the third chorus
CLIP
with forceful block chords, with a double-time rhythmic kick; in the last measure of this chorus, he plays a startling two-handed arpeggiated figure with a very unpredictable harmonic progression
CLIP
. A similarly striking arpeggiated passage concludes the following chorus, though this one is all on the tonic chord. The fifth measure of the seventh chorus
[clip]
begins a very energetic dialogue between the two hands, mostly with fourths and fifths in the right hand and octaves in the left, which goes slightly out of time for a while before reconnecting with the bass and drums in the ninth measure. The end of the solo, starting after the tenth measure of the last chorus, is an unaccompanied, rubato cadenza with crashing counterpoint full of minor-second rubs both very high and very low
CLIP
; it never resolves to the tonic and though slightly suggesting a final key center of G♭, the overall effect of the harmonies at the very end is atonal chaos. Our transcription shows all important dynamic and articulation markings.
This
recording
comes from a French radio broadcast. Larry was in Europe, primarily Paris, through the winter of 1964-65. While he was there he recorded on one studio album, saxophonist Nathan Davis' "Happy Girl," which features Larry on piano throughout; this was also his first full album with Woody Shaw. Woody and Larry also appear together on several live recordings and radio broadcasts from their stay in Paris.
Bassist Jacques Hess and drummer Franco Manzecchi are perhaps best known for their playing on the last recording of Eric Dolphy in June 1964, first issued in the '80s with the album title "Naima." Jacques Hess did not record much; he played with pianist Claude Bolling extensively in the late '50s, and
Larry's Blues
is one of his last recordings. Franco Manzecchi's discography is not much more extensive; it includes a performance in the International Festival Big Band accompanying Clark Terry at the 1969 Montreux Jazz Festival.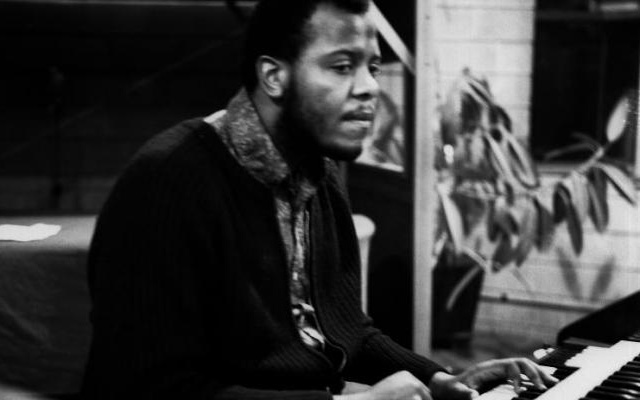 October 7, 1940 – March 30, 1978
Larry Young was one of the most innovative jazz organists of all time. He was the first to develop an original voice on the organ in the post-bop and modal jazz style of the '60s. Later in that decade and into the '70s, he was instrumental in the development of fusion in his work with Miles Davis, John McLaughlin, and Tony Williams. Read more...