Benji's Bounce

– Dexter Gordon

A tribute to Thelonious Monk's Rhythm-A-Ning that takes the classic theme into new directions. Billy Higgins drum transcription available, plus a Solo Piano Arrangement, parts for two tenors, and a new quintet arrangement.
All selected items will be available for download after purchase.
Recording:

Dexter Gordon - Bouncin' With Dex

Recorded on:

September 14, 1975

Label:

SteepleChase (SSCD 31060)

Concert Key:

B-flat

Vocal Range:

, to

Style:

Swing (uptempo)
Tenor Sax - Dexter Gordon
Piano - Tete Montoliu
Bass - Niels Henning Orsted Pedersen
Drums - Billy Higgins
Although Dexter never recorded with Thelonious Monk, he loved Monk's music. Our discographical research shows Dexter recorded Monk's Rhythm-A-Ning eight times. For a tribute to his young son (Benjamin, born in 1975), Dexter develops the opening major triad statement of this Monk classic into his own Monkish composition, giving room in his bridge for Tete to add his own Monk-like fills.

Solos are on "rhythm changes."

A tenor sax second part is also available in the key of B♭ (Dexter's original key), as well as alternate second parts. This is ideal for a quintet with two tenors, a setting Dexter always loved. Of course, it can also be used with alto sax or guitar playing the melody (from our lead sheet) as the first part.

Benji is Dexter's son, born in Copenhagen six months before this session.
After a tour of England and the Continent in the fall of 1962, Dexter settled in Copenhagen, Denmark. He didn't start recording for the Steeplechase label until July of 1973, when he recorded with Jackie McLean live at the Jazzhus Montmartre (where they recorded
Sunset
by Kenny Drew). Dexter did his last New York recording for Prestige Records in June of 1972. Then he started recording for European labels, doing a series of recordings for Steeplechase between May 1974 and November 1976. Dexter recorded
Benji's Bounce
on the second day of two consecutive sessions for Steeplechase, replacing guitar with pianist Tete Montoliu for the second day. This recording features two European musicians, Montoliu (Spain), and Neils-Henning Orsted Pedersen (Denmark), alongside Higgins.
Solo Piano Arrangement: Don Sickler's "easy" arrangement for solo piano is available. As Don, a trumpet player and arranger, is fond of saying, "If I can play it, it's not that hard."
A seven-page in-depth drum transcription of Billy Higgins
drum
on Dexter Gordon's
Benji's Bounce
(our audio clip starts at the exchanges)
-- eight-bar drum set up
-- melody is shown above the drum staff
-- everything Higgins plays behind the in melody
-- drum solo trading 8s, 4s and 2s with Dexter Gordon
-- everything Higgins plays behind the out melody
This transcription includes a lot of Billy Higgins solo material. Though mostly known for his signature "groove" on many classic Blue Note albums, Higgins' soloing is not to be overlooked. It is tasty, always grooving, and very much unique to his style.
The musical relationship between Billy and Dexter is evident throughout the track, but their interaction in the trading section is very special.
To hear Billy talking with engineer Rudy Van Gelder and Don Sickler about Dexter Gordon, click
here
. Drummer Victor Lewis talks about Higgins on our
YouTube channel
.
All selected items will be available for download after purchase.
Recording:

Thelonious Monk Institute NPAHS All Star Quintet - Benji's Bounce

Recorded on:

May 7, 2016

Label:

jazzleadsheets.com (JLS 1036)

Concert Key:

F

Vocal Range:

, to

Style:

Swing (medium up)
Trumpet - Evan Abounassar
Tenor Sax - Isaiah Collier
Piano - Jamael Dean
Bass - Jud Mitchell
Drums - Jerome Gillespie
Video
Dexter Gordon's BENJI'S BOUNCE is performed by the Thelonious Monk Institute National Performing Arts High School All-Star Peer-to-Peer Jazz Quintet 2016: Evan Abounassar, trumpet; Isaiah Collier, tenor sax; Jamael Dean, piano; Jud Mitchell, bass; Jerome Gillespie, Jr. , drums. Arrangement by Don Sickler for jazzleadsheets.com. Video made May 7, 2016, at the jazzleadsheets.com studio.
We now have a quintet arrangement available, with two-horn voicings throughout. The original key of B♭ is not ideal for trumpet, so jazzleadsheets.com's
Don Sickler
created this arrangement in the key of F. The voicings reinforce this head's Monkish vibe, with major seconds beginning each chord of the A section—for example the tonic F at the beginning of the melody is harmonized with E♭. The four phrases of the bridge are harmonized mostly in thirds, but with a major second at the end.
A minus-melody (no horns) MP3 is available at no charge, plus the mix of the session.
Rhythm section players should get the Condensed Score.
Don Sickler
has been the artistic director for the Thelonious Monk Institute's International Jazz Competition for many years, so he's developed close ties with those in charge of running the Institute's jazz outreach programs. J.B. Dyas, Vice President of Education and Curriculum Development, felt he had a particularly good ensemble in 2016, so they stopped by jazzleadsheets.com and Rudy Van Gelder's studio at the end of their 2016 tour to document their progress. We videotaped their rehearsal at the jazzleadsheets.com studio, and Rudy recorded their performance at his studio in Englewood Cliffs, NJ.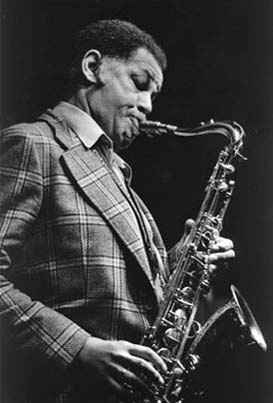 February 27, 1923 – April 25, 1990